"As an Amazon Associate I earn from qualifying purchases."
Without any doubt, growing toddlers change the look of your house!
And then, if you're naturally a tidy and organised mum or dad, you'll be faced with a growing frustration if you do not pack up your act and use tactics.
In my own case, I used to be very tidy and neat before I became a mum and after marriage it was hard for me to deal with all the mess my hyperactive son was creating for me.
The growing frustration with my always messy space began to make me think of everything and anything possible I could do to change the situation.
And after several tries, I was able to come up with an arrangement that suits me, my active son and the home.
I realize that things has to be put in place in other for parents to enjoy a clean home while raising toddlers.
How to Parent Hyperactive, Stubborn and Opinionated Kids
So here's the habits of women who always have clean homes even with 5 toddlers that i have copied and mastered.
1) They have a perfect storage system.
For example,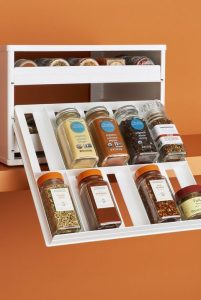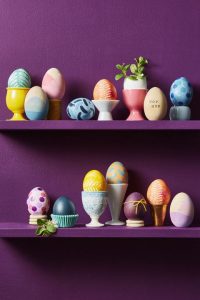 f)  A well arranged closet,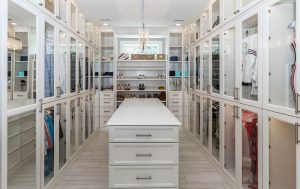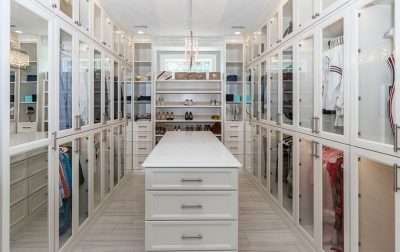 g)  They have a place for toiletries and they have a place for makeups.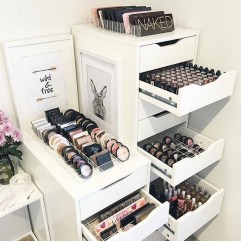 It's not also just about having the storage system, it's about properly utilizing them in the best possible ways.
Having a proper storage system in your home will save you a lot of mess and will prevent your toddlers from reaching out to those things to scatter them and use them to make a mess everywhere.
A storage system will give your house a lot of space and a breathable environment which is safe and and spacious for your kids.
SEE Bad Smell In Apartment and How To Get Rid Of It Quickly
2 They have a cleaning schedule
As in, they have a time to clean the living room,
a time to clean the bedroom,
a time to clean the toilet, kitchen backyard, the porch.
They have a very tight and proactive schedule for cleaning up the whole house.
When you have a cleaning schedule house chores becomes easier.
A good plan cleaning plan ensures you schedule a day or every other day to every part of your house to make the chores easily doable and perfect.
You will even be more motivated to want to clean up a part of the house everyday rather than the whole house.
5 Daily Life Hacks For The Most Busiest, Late-Rising Moms.
3 They get their laundry done every other day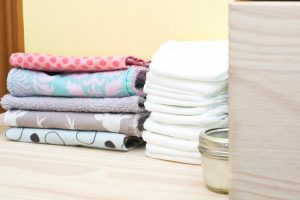 Laundry can get a house really messy if you heap them up for longer than just a few days.
In order to have a clean home, you have to try to wash your clothes and those of your kids every other day or everyday.
A washing machine should be a must in every home, even in the houses of those who live on one income.
Do yourself a favor by saving to get one, especially an automatic washing machine which will save you lots of stress, productive hours and will even help you become more tidier.
4  They Declutter regularly-(Habits of Women Who always Have Clean Homes Even With 5 Toddlers)
People with clean homes have a habit of de-cluttering their homes regularly.
A home with a lots of  space can save you from unwanted clutters and mess.
People with clean homes throw out  un-used items like electronics, furniture or broken things around the house.
To be more economical with your money, you can decide to sell out old clothes, shoes, makeup bags to keep all of your house breathable and fresh.
When you have less clutters, your toddlers won't find anything to toss around and make a mess with, which will help them concentrate on the toys you want them to play with.
What I eventually did to save me lots of cleaning time, was to declutter my house of too many furniture to create enough space for my active toddlers to run around.
5  They buy quality not quantity.
People with clean homes or moms with clean homes have the habit of buying quality things.
This is the winning habit which people with clean homes often adopt.
Quality things saves you money and space.
Instead of having two big messy tables taking up space, people with clean homes will buy one portable one that is classy and easily adjustable when the need arises.
Buying quality things ensures you don't buy the same thing over and over, which sometimes you find difficult to trash out, which ultimately leads to too-much clutters.
5 Easy Tips to Keep Your House Clean This Holiday
Wrap up
In other for you as a parent to have a clean home,
Or master the habits of Women Who always Have Clean Homes Even With 5 Toddlers, then you should endeavor to have a storage system, a cleaning schedule, a habit to declutter unwanted things, adopt the habit of buying portable things and doing your laundry every day or every other day.
Let's start up a conversation in the comment section below.
As a mum or dad with more than one toddler, how exactly do you ensure that your house stays clean?
what are the habits that you have adopted to ensure that your house stays less messy and tidy?
(Habits of Women Who always Have Clean Homes Even With 5 Toddlers)
You may have missed-The Quickest and Easiest Way to Declutter Your Home Right Now