There are so many things we can do regularly to jump-start our creativity Naturally.
According to wellness experts, mornings are the best times to sharpen our creativity and bring it better to life.
Some of us may marvel at the possibility while those already setting on the path, like me, will tell you "it's never more true"
Early morning is the best time to jump-start your creativity because your body is more relaxed, at ease and better focused.
To further enhance your potentials here's the-
Morning Routines to Jump-start Your Innermost Creativity
1 Take a Warm or Cold shower
2 Drink Coffee
3 Do Yoga
4 Create Something
5 Meditate
1 Take a Warm or Cold Shower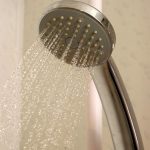 A warm and cold shower is very beneficial for our body.  It helps to boot-out any leftover sleep in your body and make you more alert and refreshed. A hot water bath can massage and soothe aching bones especially useful to people who suffer chronic joint pains and aches after long sleep.
ALSO LOOK UP; Top 4 Habits That are Sabotaging Your Morning Productivity
2 Drink Coffee or Honey Water and Lemon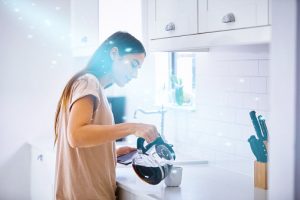 Depending on your body system, you can choose to take a warm coffee after bath or lemon and honey water to boost your energy and enhance your mental alertness.
Both drinks are very beneficial to our health.
Recent studies have proven the reputed benefits of moderate caffeine consumption which includes; improvements in physical endurance, cognitive function, particularly alertness and vigilance, mood and perception of fatigue.
Coffee energizes our body, put fatigue at bay and make us more productive throughout the day.
While lemon and honey water will help boost your metabolism, heal muscle inflammation and aches you get after sleep.
3 Do yoga (Morning Routines to Jump-start Your Innermost Creativity)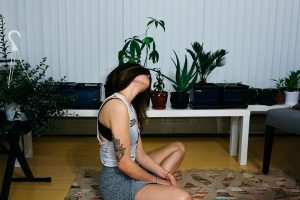 A little bit of yoga can help strengthen your mind and body.
Our body needs exercises to be their optimal best, and how best can you enjoy a little bit of painless exercise… if not in-form of yoga?
Yoga is a less stressful and funny way to cheer up your mind and body towards artistic abilities.
4 Create Something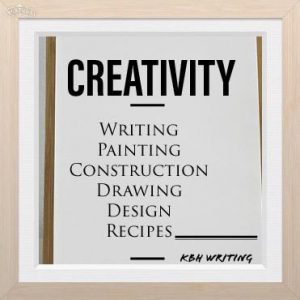 After bathing, drinking something, and then yoga… your mind must be in a very relaxed state and ready to test it's creative potential.
This is the best time to release your inner most creativity.
You can choose to write, paint, draw, or put together a recipe or just create something naturally from your mind.
In this state, your mind is ready to out-pour all its creative backlogs and ideas.
Just try to put it out on something and marvel as what you can achieve creatively.
This is also one of the best moment for those who carve a creative career for themselves like writing, painting or D.I.Ys.
5 Meditate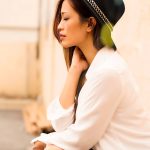 A quiet time can help you heal, grow and rejuvenate.
Put past behind and think of a growing  future filled with creative fulfillment.
Take those few moments to put your mind at ease; do not worry about money or baby, or husband or anything else… just fill your mind with something beautiful, what you can creatively achieve.
Just take the time to explore your innermost mind!
These are one of the best morning routines to help you jumpstart your innermost  creativity and allow your mind to out-pour its backlogs of ideas.
YOU MAY HAVE MISSED; How to Change Your Life In a 30-Day Challenge ( Best Steps For 2020)
Let's start a conversation!
Did you enjoy this post?
Will you be willing to share it?
And as a creative person, what exactly do you do every morning to jumpstart your innermost creativity?
Do not hesitate to share it with me and my readers, we will be glad to hear from you!
Thank you!