Father's day is the perfect day to let your father know how much you love and appreciate him for all that he has been in your life.
Fathers are super wonderful, they do so much and yet they remain under-appreciated, still, they give no damn about it, they just continue to be great.
Yeah..that is how great fathers are!
They are our biggest cheerleaders, they help us carve a part in life, and most importantly, they are our biggest barrier breakers.
I know, just telling your father first thing in the morning on Father's day that you love him so much will cheer him up, you can still make the old man laugh hard or grow butterflies in his tummy by sending him funny/personalized quotes.
RELATED: 8 Free Ways to Spoil Your Husband On Father's Day
Here are 6 Cute Father's Day Quotes From Daughter Your Dad Will Love
"Dad, you are my shining armor that never gets Blunt" -KBH Writing
"Mum gave me love, but dad watered the love" -KBH Writing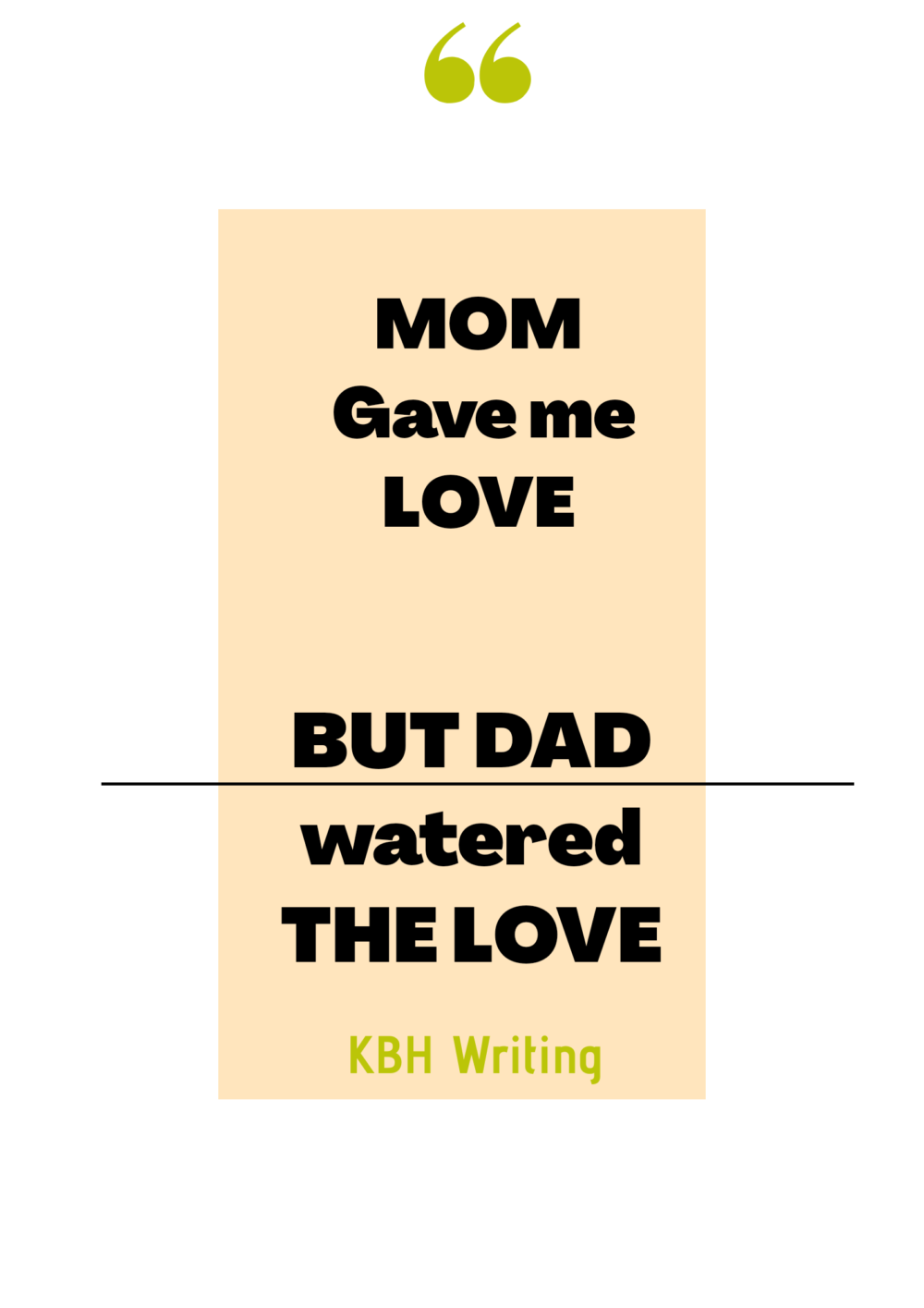 "Though mum built our family, you gave her everything she needed to do it!" – KBH Writing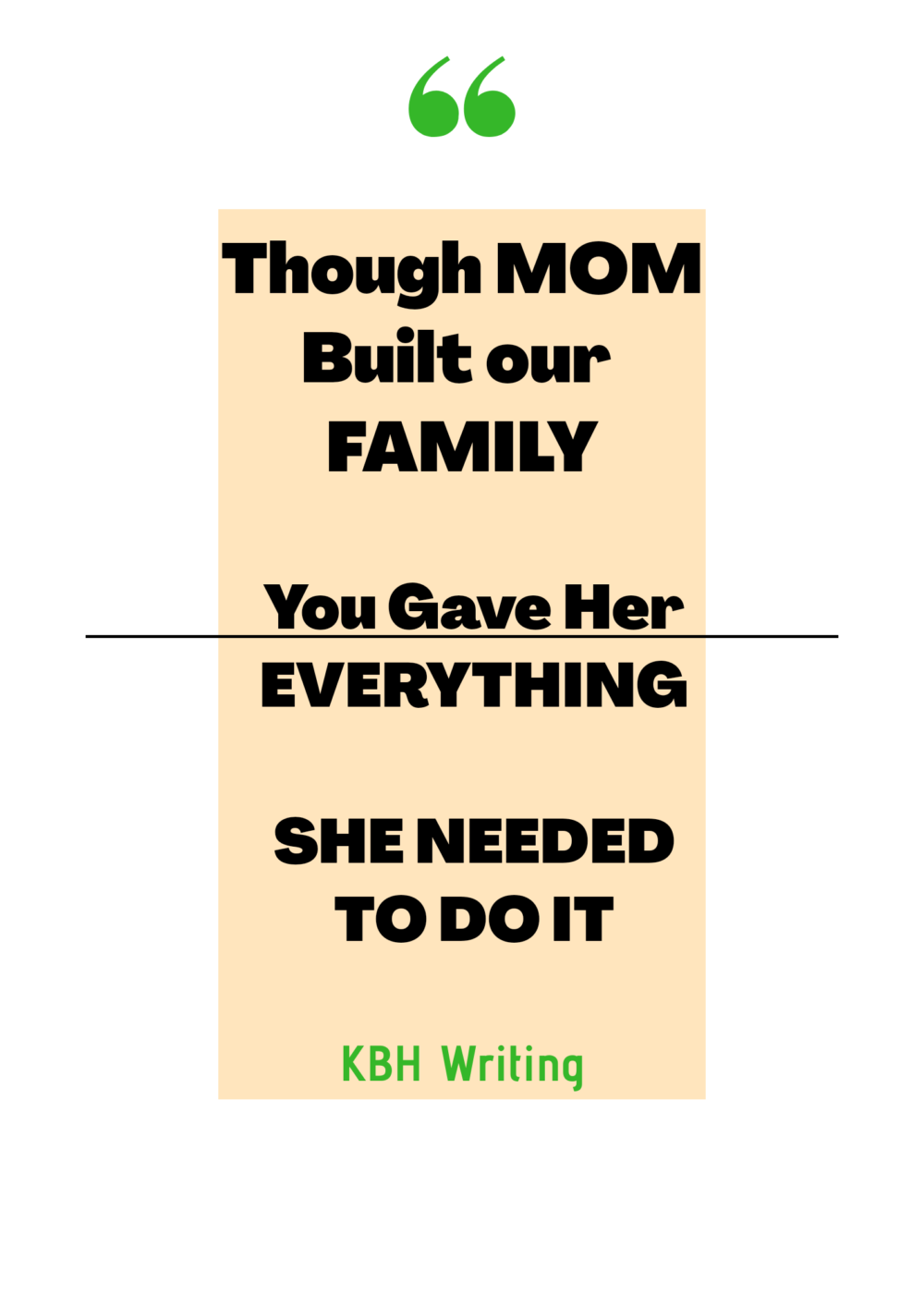 "There could be a better Dad than you, but I am not sure God has figured out how to create any yet!" – KBH Writing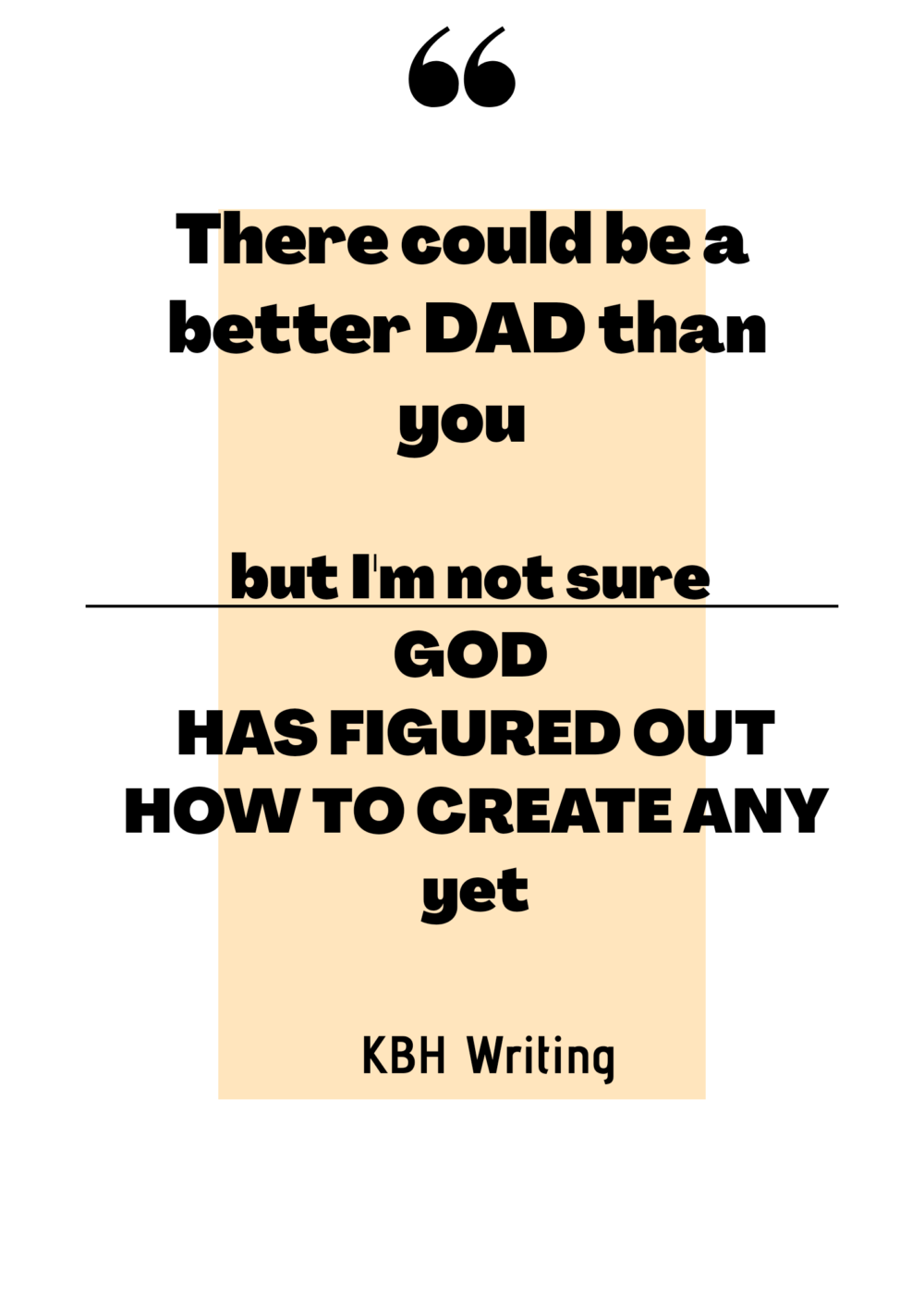 "To the world, you are a dad, to your family, you are everything, but to me, you are the world!" – KBH Writing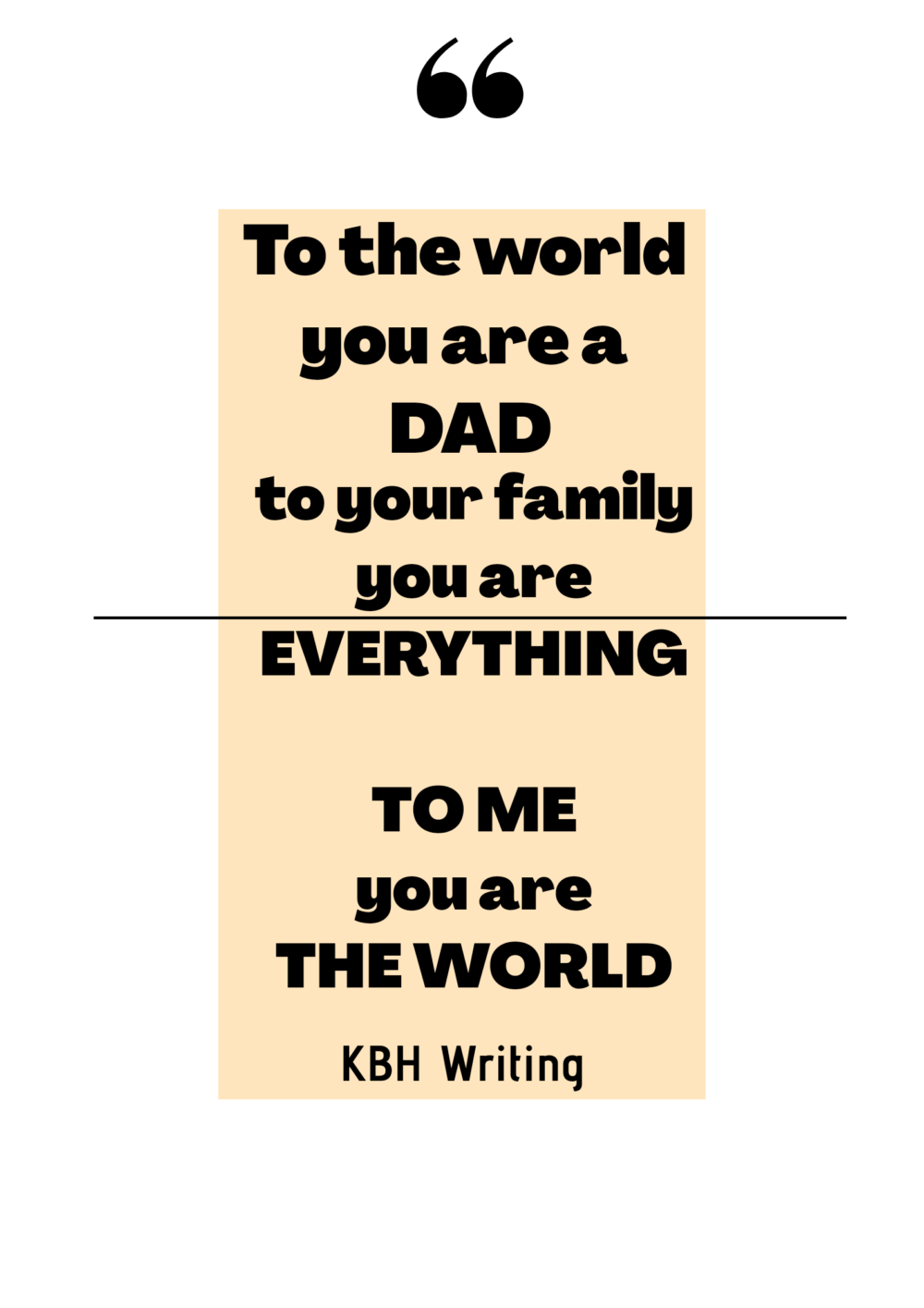 "Being a dad's girl is like having permanent armor for the rest of your life" – Marinela Reka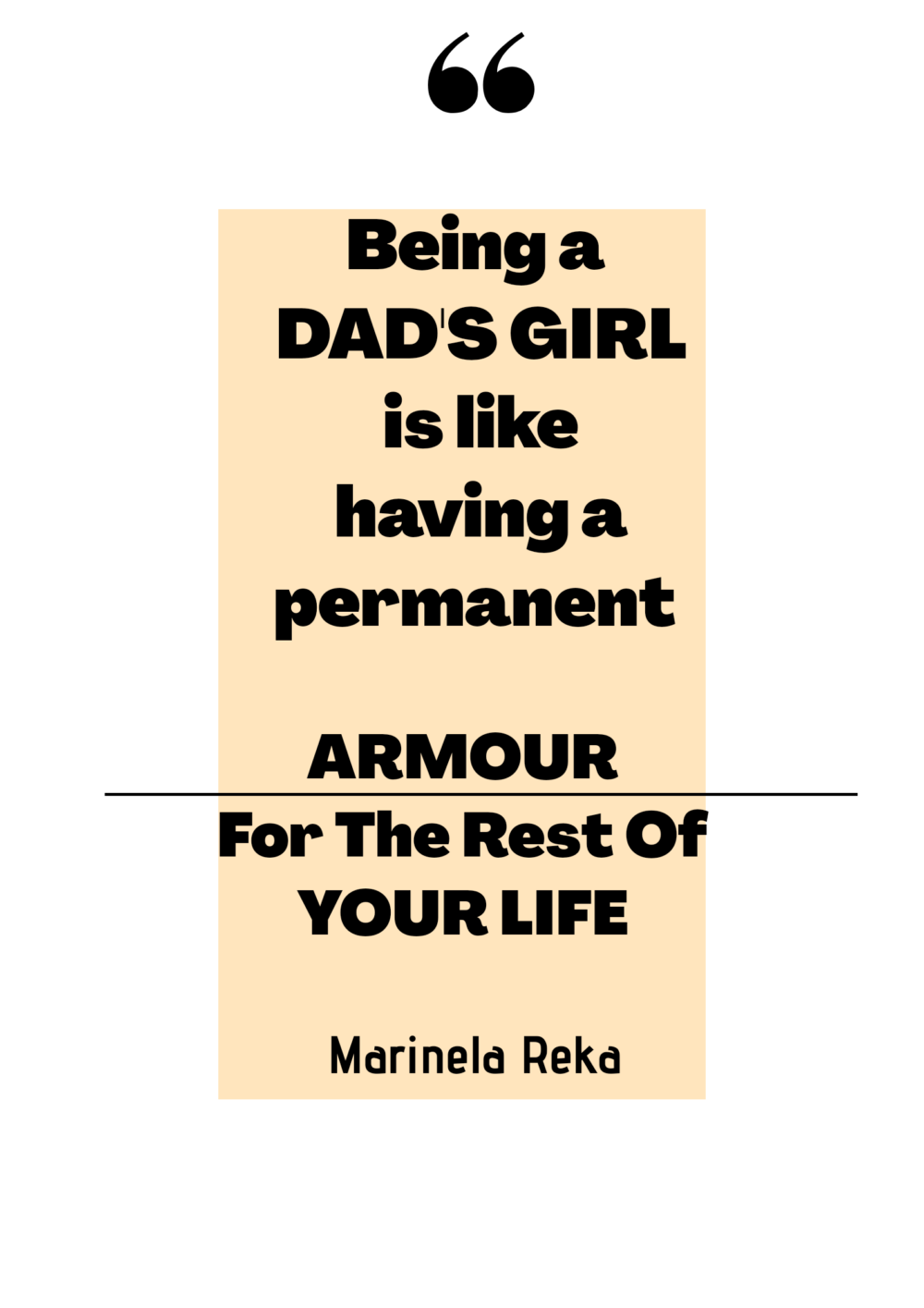 These are beautiful Father's Day quotes from daughter that will brighten your old man's day