Is it not very funny, because it's not actually possible to shut out your kids and your husband, since they are actually the components of your home.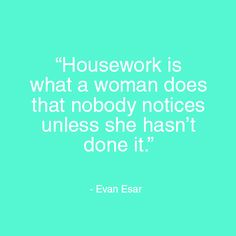 "My mum says it's her house but when it is time to clean, it magically becomes my house too" 
Well, it is actually true because every mum is guilty of this. when you make your mum angry, she's going to tell you that this is her house and you cannot do what she doesn't want, but when it is time to clean up the house, you will suddenly realise that the house is yours too.