Is Rice Water Good For Your Skin?
Rice water has many properties that make it an excellent addition to your skin and hair care regimens! It is loaded with vitamins, minerals, and amino acids that are essential for maintaining healthy, beautiful skin. Rice water contains the nourishing antioxidant ferulic acid, as well as allantoin, an organic compound that helps soothe and heal the skin.
Rice water makes a great toner! Just pour a bit of it onto a cotton pad and apply it to clean skin. It helps tighten skin and minimize pores, keeping your skin smooth and bright.
Rice water — the water left over after you cook rice — has long been thought to promote stronger and more beautiful hair. The earliest known use of it was over 1,000 years ago in Japan.
Today, rice water is gaining popularity as a skin treatment too. It's said to soothe and tone your skin and even improve different skin conditions. Even more enticing, rice water is something you can easily and inexpensively make at home.
Rice water contains substances known to help protect and repair your skin. Despite some real benefits, there are many claims about it that science hasn't fully proven.
Read more about the benefits of rice water on Healthline
 How to make rice water for skin tightening
Wash and Soak Brown rice in water and leave to soak overnight.
Separate the water from rice using a strainer.
Add 1/2 spoon glycerin, 1 spoon of honey.
Break open 2 eggs and add only the egg white to the mixture.
Mix thoroughly.
Store in a glass jar and close the lid tightly.
Start refrigerating the water thereafter if you do not want the water to over-ferment and smell.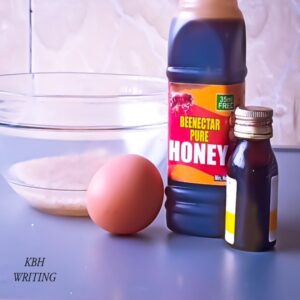 How to use rice water for skin tightening
Take a cotton ball and soak up some rice water and apply all over your neck, face, or rub all around your body.
Leave for one hour and then rinse with lukewarm water.
Use three times a week or more for maximum results.
How to use rice water for face whitening & tightening
Rice water for face tightening
Boil 5 spoonfuls of brown rice for 10 minutes.
Grate and sieve for liquid water.
Add 1 spoon of pure manuka honey

A half drop of TruSkin Vitamin C & E

1 spoon Organic Aloe Vera Gel 
Mix ingredients and apply to your face.
Rinse and pat dry after one hour.
        Rice Water Benefits For Hair
Rinsing your hair with rice water can add shine to your hair and help keep it strong and healthy! After shampooing and conditioning your hair, pour a generous amount of rice water over your hair. Gently massage it into your scalp and hair, then rinse thoroughly with water.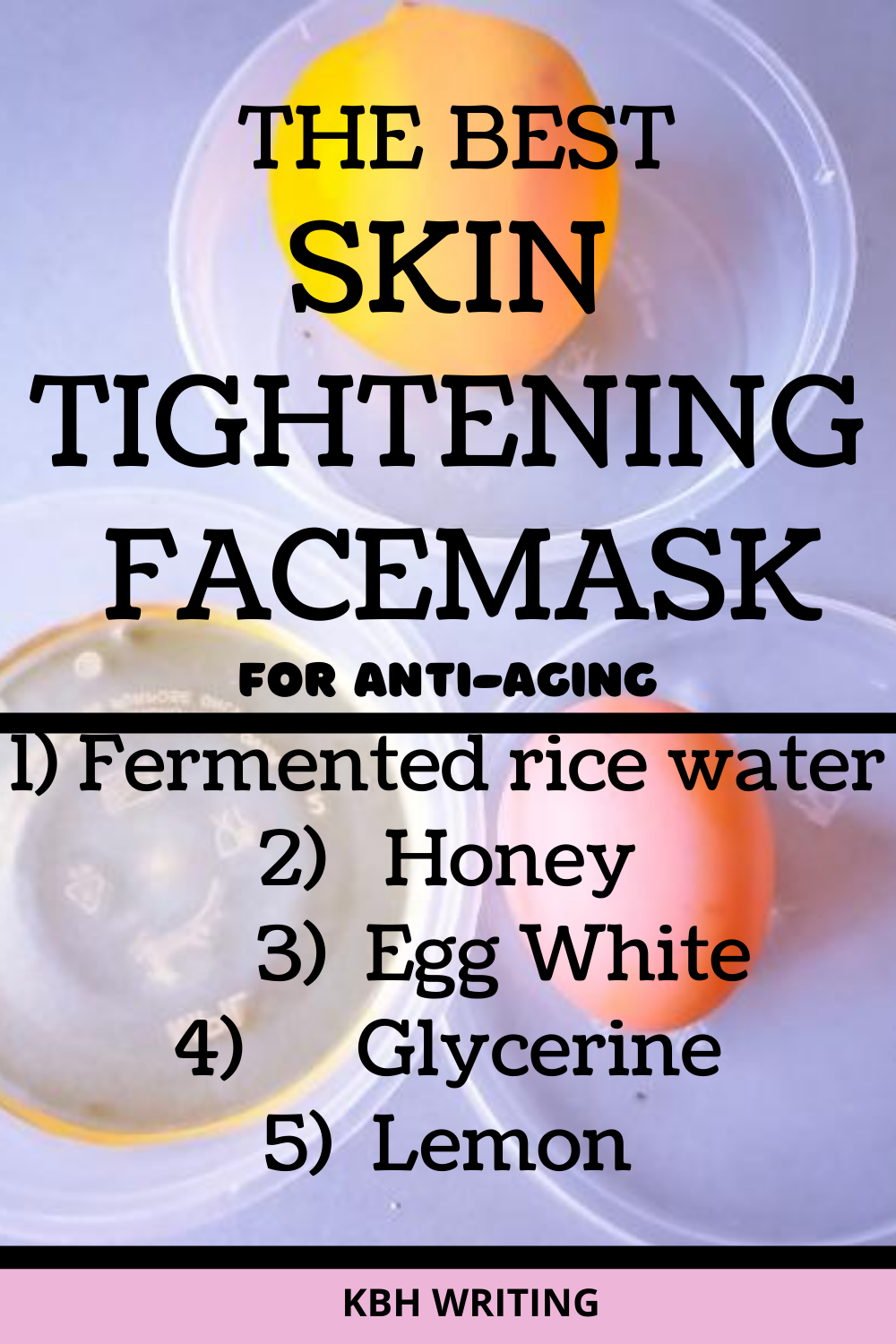 "Rice For Skin" Frequently Asked Questions
1. How long do you leave rice water on your face?
You can soak a cotton ball in rice water and apply it all over your face. Let it dry for 30 minutes and wash it off with water.
2. Can I use cooked rice water for my face?
Yes, you can, but experts inconclusively agree that uncooked, fermented rice water is more potent.
3. Can rice water remove dark spots?
According to rice water experts, using rice water regularly can help diminish the appearance of hyperpigmentation or brown spots, and the water is said to works just as well as any expensive skin-lightening serum or cream.
How to use
Soak a cotton ball thoroughly in rice water and apply all over your face in the morning and evening.
Other Useful Skincare Articles.