HOW TO TAKE GREAT PHOTOGRAPH WITH YOUR ANDROID PHONE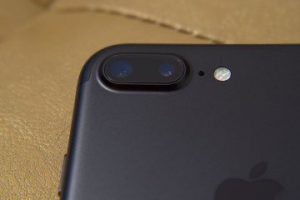 The art of taking great photos using either your phone or camera is an art mastered with a little patience and minor skills. Below are great tips to supercharge your first attempt at a great photography career.
HOW TO TAKE GREAT PHOTOGRAPH WITH YOUR ANDROID PHONE
1. Clean up your phone lens
picture quality is highly affected by a dirty lens. A dirty lens can make your photo blurry and ugly. So, get a clean cloth or microfiber cloth to clean any stick-up dirt or dust around the glass that covers your camera.
2. Check the background
Make sure you are taking your photos on a soft background which makes your "object focus" to be sharp. Avoid taking a closer view of your background together with your object in focus. And do not make your photos without any background image so they don't appear unreal or photo-shopped.
3. You need lots of light
Use good lighting and avoid direct light while taking shots. Photographs look good in a bright and sunny atmosphere. And also try to take short at angles that do not have direct light shining on them. The camera should not be pointed at direct lighting. In all, just make sure you are taking pictures at angles where direct light does not illuminate.
HOW TO TAKE GREAT PHOTOGRAPH WITH YOUR ANDROID PHONE
4. Try out different angles
Try different angles.  To get a perfect picture, one should endeavor to take a different picture at different angles to get one that fits or match your target photo. Take enough pictures at different angles or the same angles and screen them later with a fresh eye and you will be shocked at how different pictures can be, even without changes in angles or light.
HOW TO TAKE GREAT PHOTOGRAPH WITH YOUR ANDROID PHONE
 5. Choose the right APP
Choose the right camera app. Don't just stick to the camera in your new phone, try to find different camera app in your android store and choose those that match your photograph quality.
6. You must edit
Edit your photos. This is usually the final step to a great photo. Editing your photo is very important after taking any picture.
What to do
Just go to Google play store and search for a good picture editor with the option of adjusting colors, sharpness, brightness, cropping, framing, clarity, and a powerful resolution.
7. Avoid your camera flash for daylight photos
Stop using your camera flash. Some phones do great things with cameras flash but most phones do very worst things with flash, so instead of using flash, try to take your photographs only when you have natural light.
I MUST HAVE MISSED SOMETHING?
TELL me or gist me about more tips on HOW TO TAKE GREAT PHOTOGRAPH  in the comment session below! and do not forget to fill in your email address below to get our awesome daily gist.