Infuse colors into your coffee table with these aesthetic fall coffee table décors that capture the essence of the season. We have rustic centerpieces, cozy candle arrangements, and a whole lot of creative ways to infuse your living space with the warm and inviting colors of autumn. #FallCoffeeTableDecor
A lovely way to become fully immersed in the beauty of the season is to incorporate fall decor into your coffee table. Let the beauty, coziness, and charm of fall unfold on your coffee table.
With a splash of creativity and some seasonal inspiration, you can turn your coffee table into a compelling canvas that infuses your home with the spirit of fall.
These arrangements create an atmosphere that resonates with the closeness and warmth that fall brings, in addition to adding visual appeal. So go ahead, unleash your creativity, and turn your coffee table into a stunning scene that embodies the spirit of the season.
Related:
Aesthetic Fall Coffee Table Décor
Boho modern vintage coffee table
This beautiful esthetic coffee table features good looking vintage baskets with fall burnt flowers with an overall captivating background that does justice to all the elements.
---
Ceramic tray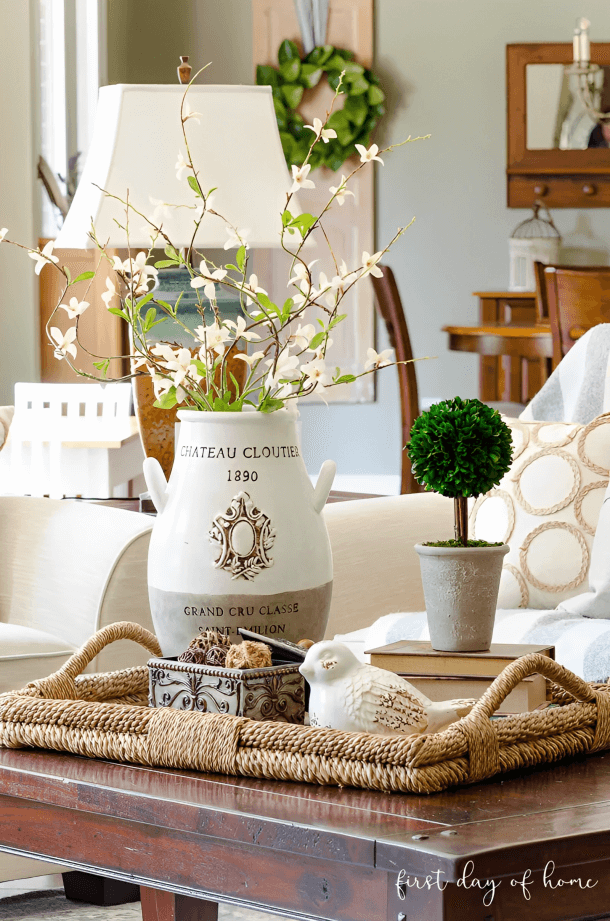 If you are big on the classic yet vintage look, this modern coffee table is everything you want to start that styling.
Fall splash coffee table
---
Use fall pumpkins to add a whole new level of design to your coffee table, featuring everything fall has to offer.
Modern farmhouse style
---
Your coffee table must not look round or boxed all the time. This rose petal shaped table takes coffee table decor to a whole new level.
Faux eucalyptus neutral accents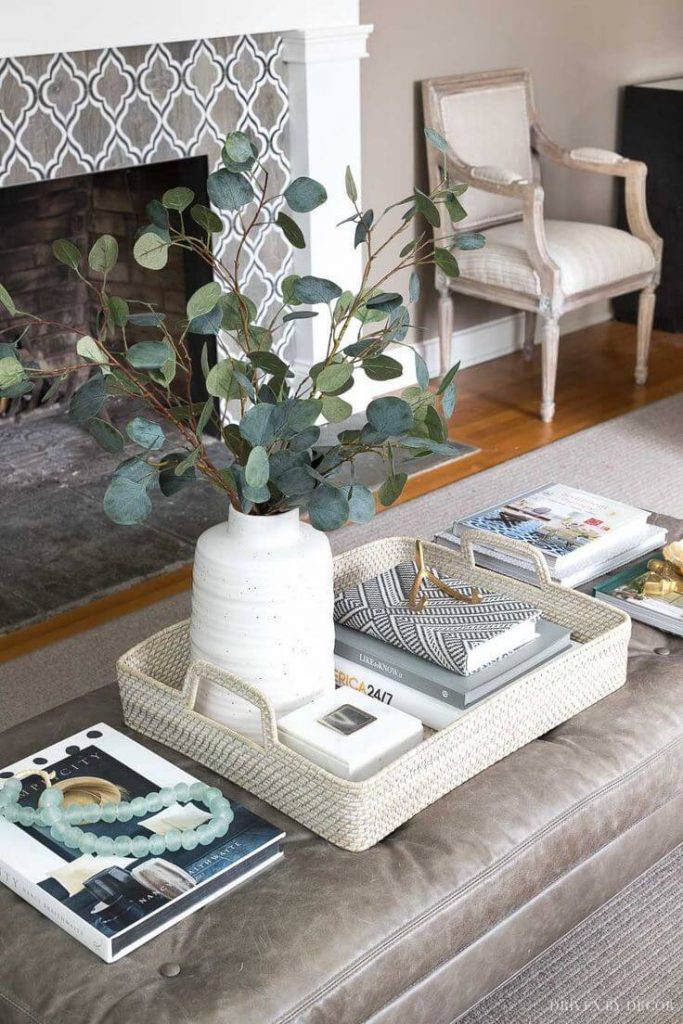 Several individuals substitute ottomans or ottoman benches for coffee tables.
Tray coffee table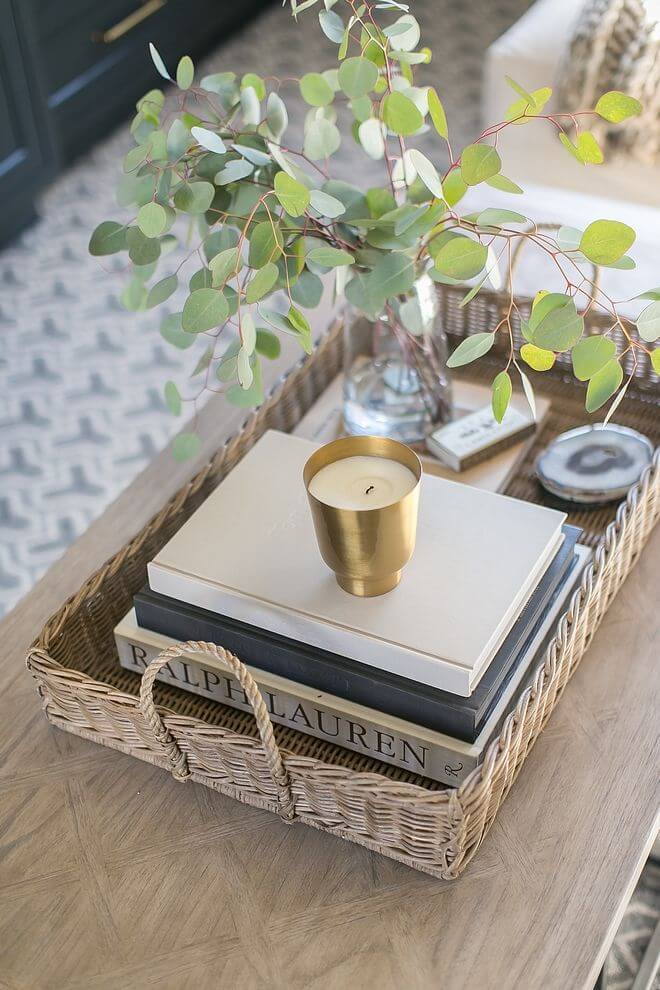 Trays make a great foundation for coffee table styling. Your coffee table design will look polished thanks to them with little work.
Simple coffee table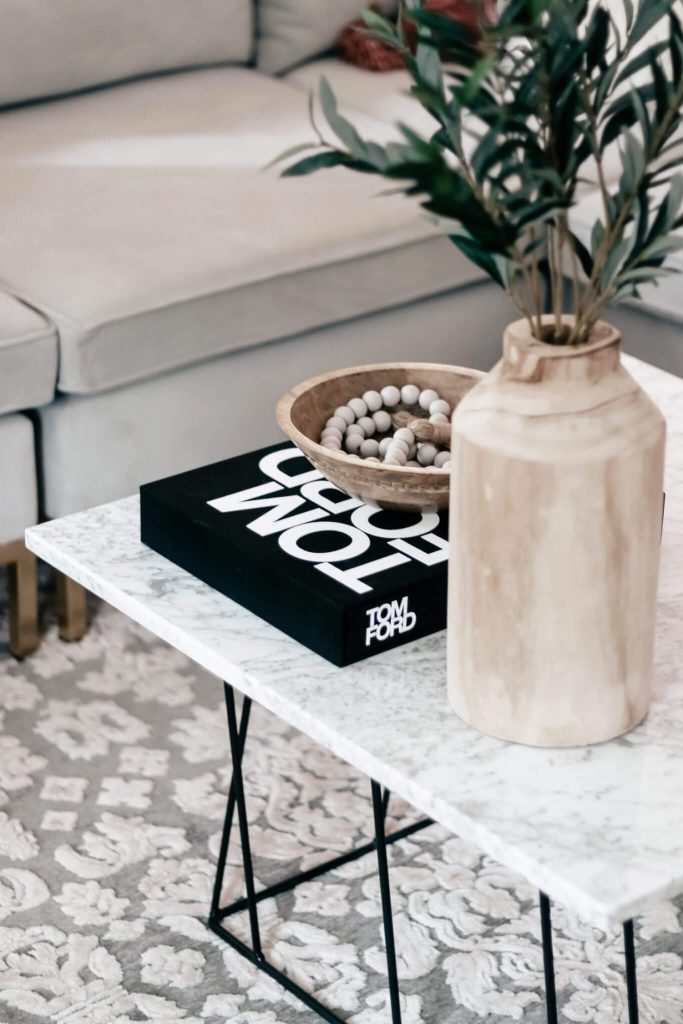 Coffee table styling doesn't need to be overly complicated!
GALVANIZED TRAY
DEEP RED
FAIRY LIGHTS
BURGUNDY & GOLD
HELLO PUMPKIN
ALL NEUTRAL
Simple round coffee table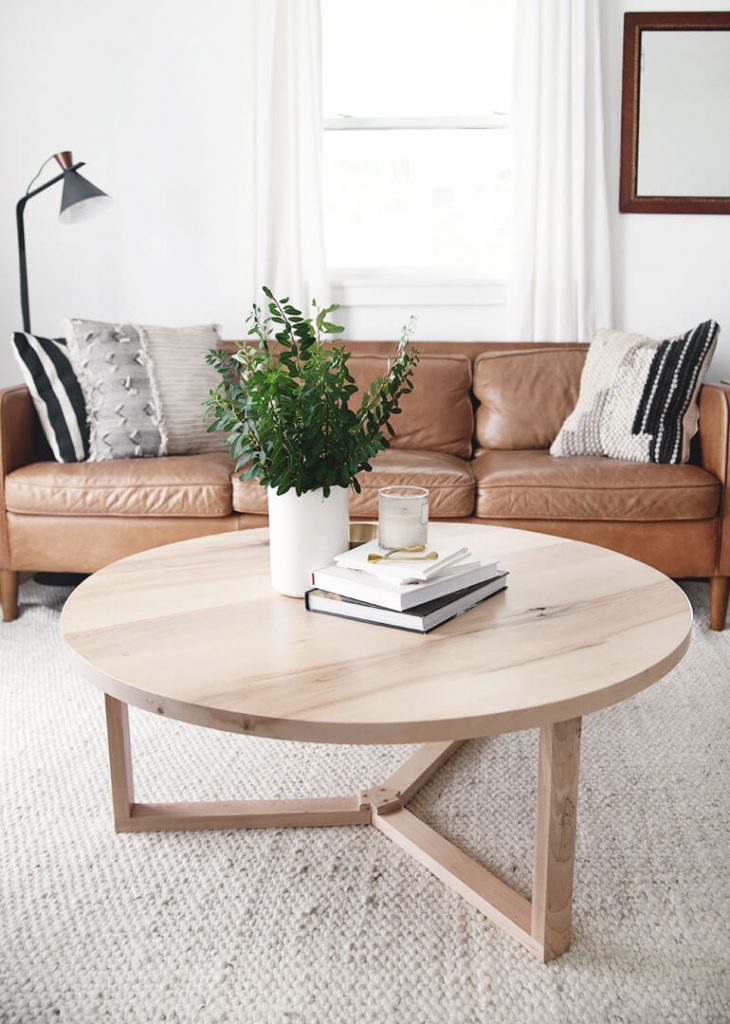 A round coffee table requires a distinct decorating style than a square or vertically shaped table.
Coastal farmhouse coffee table decor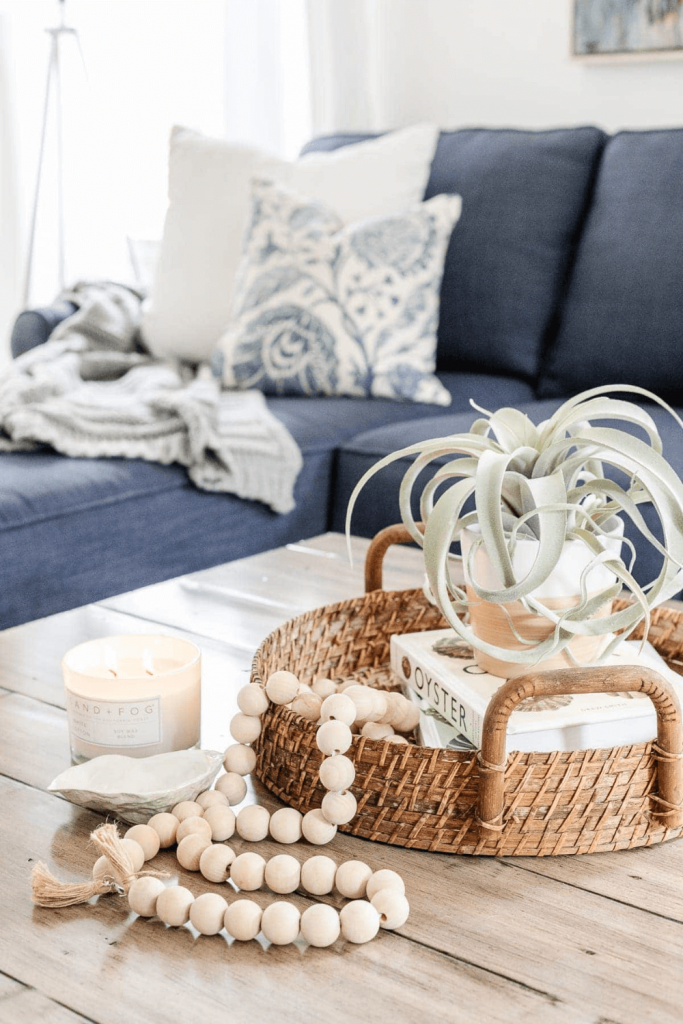 A stunning foundation for a seaside farmhouse living room is a round woven tray with handles.
Scandinavian farmhouse coffee table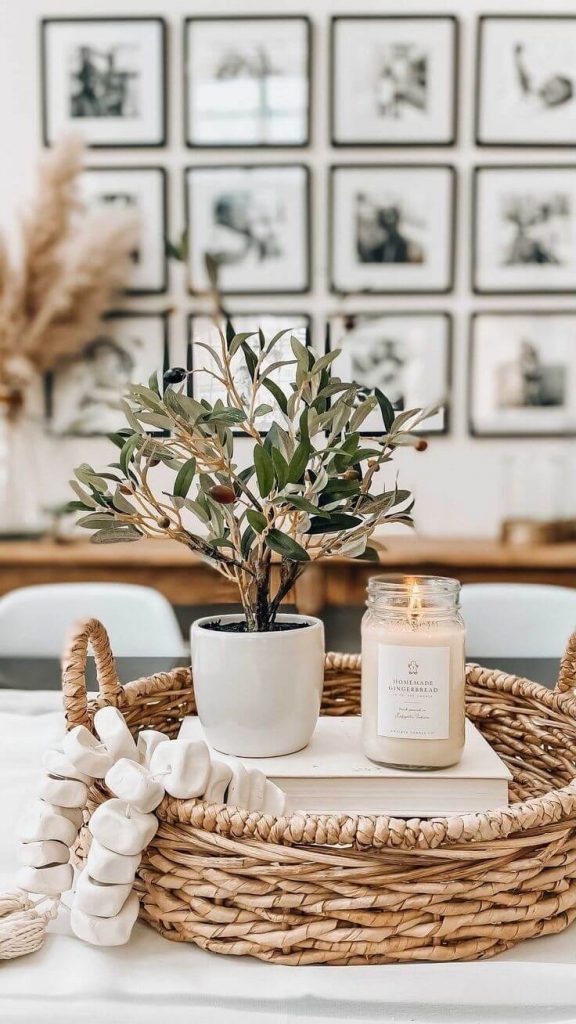 I adore this image as an illustration of how to arrange a coffee table tray! Stack a candle, a tiny plant, and books.
Ornaments for coffee table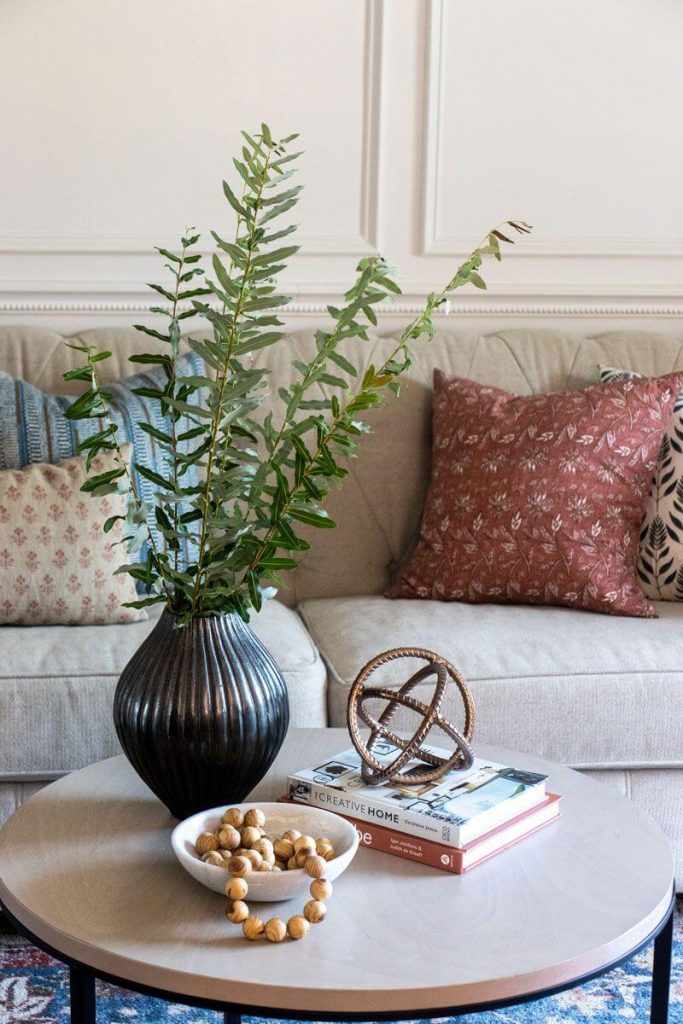 Fun-shaped objects made of metal or wood called coffee table decorations give your table's style a vibrant appearance.
Natural and cool fall decorations include a white pumpkin and a brilliant fall floral arrangement with leaves.
A simple and contemporary choice for decor is a turquoise tray with three white cutout chevron pumpkins on top.
a bucket and a woven tray with white pumpkins and plants for cozily rustic fall décor,
For the family room coffee table, a woven tray with white and green pumpkins, a sign, and potted greenery.
White pumpkins, a white candle lantern, and vibrant fall flowers in a white pot are displayed on a wooden tray.
A straightforward yet adorable fall decoration in neutrals is a round wooden tray with white pumpkins and candles.
For a sleek and contemporary look, use a round tray with potted greenery and acorns in cloches.
a rust-glittered pumpkin, a large floral arrangement with a pumpkin, and candles with fall scents on a metal tray.
A whimsical and stylish décor is a metal tray filled with foliage, acorns, apothecary bottles, white candles, and fabric pumpkins.
A straightforward yet adorable fall decoration in neutrals is a round wooden tray with white pumpkins and candles.
pastel-colored artificial pumpkins in a blue vase and a wooden tray with a pastel floral arrangement and foliage.
Pumpkin Topiary
A rich, vibrant topiary is very lovely as a centerpiece, accent on an entryway table, or a kitchen counter decoration. We adore how white pumpkins stand out against lush, natural surroundings.
Pile On The Pumpkins
Without the talent for complex floral designs? There is still time to decorate for fall. For a casual look, arrange and stack many pumpkins in different sizes and colors as a centerpiece or on a side table using this quick and simple idea.
White and Gray Living Room with Autumn Fall Coffee Table
PHOTO: RUSTICHOMEMOMMA
This well-lit living room is furnished with a patterned rug, a dark gray sectional sofa covered in white and orange pillows, and autumn-themed accessories for the coffee table. The space is finished with white tufted furniture and light hardwood floors.
Neutral Living Room with Burnt Orange Accents
PHOTO: MYFARMHOUSEISH
Dark wood coffee table and a light gray patterned rug are used as accents in this neutral living area. Burnt orange throw cushions, a white and orange throw blanket, and sheer curtains frame the two windows along the back wall of the gray sofa.
Neutral Living Room With Burnt Orange Accents
PHOTO: THETEDESCOFARM
This living room's neutral design is accented with burnt orange elements, such as white and orange throw pillows next to a beige sofa. A rustic white box, a glass vase, some dried leafy branches, and a tiny votive candle are placed on the white coffee table.
White Living Room Fall Decor
PHOTO: MYCHIPPYLOVINGHEART
A floating shelf adorned with bunting, amber vases, and a wood sign supports a white sofa. Little white votives, a bronze pumpkin, and leaves are used to adorn a rustic coffee table.
White Living Room with Fireplace
PHOTO: KATHRYNPACKARD
A beaded chandelier hangs over a magnificent white living room that has built-in shelving and a white fireplace. In front of a white sofa is a white coffee table that is adorned with a braided tray, a white case, and dried leaves.
Fall Floral Arrangement in Blue and White
PHOTO: UPSYDAISYCOTTAGE
In this brightly lit living room, a sizable bouquet of autumn flowers is arranged in a white pitcher. Two beige sofas are surrounded by large windows, and the coffee table is an ottoman with blue and white striped upholstery. On top, a little wooden tray holds a book and a little potted plant.
White Box Filled with Fall Decor
PHOTO: NISSALYNNINTERIORS
On the coffee table of this all-white living room is a large wooden box filled with white wooden pumpkins, dried flowers, and wood candlesticks. A wingback chair in the corner of the space is positioned close to a white fireplace mantle and is covered with an orange checkered throw pillow and a gray blanket.
With these "Aesthetic Autumn Coffee Table Décor" ideas, get ready to cuddle up and enjoy the autumnal mood in your home. Through your coffee table arrangement, explore the coziness and elegance of fall and welcome the spirit of the season inside.
Also check out 120 Easy DIY Fall Front Porch Decor Ideas