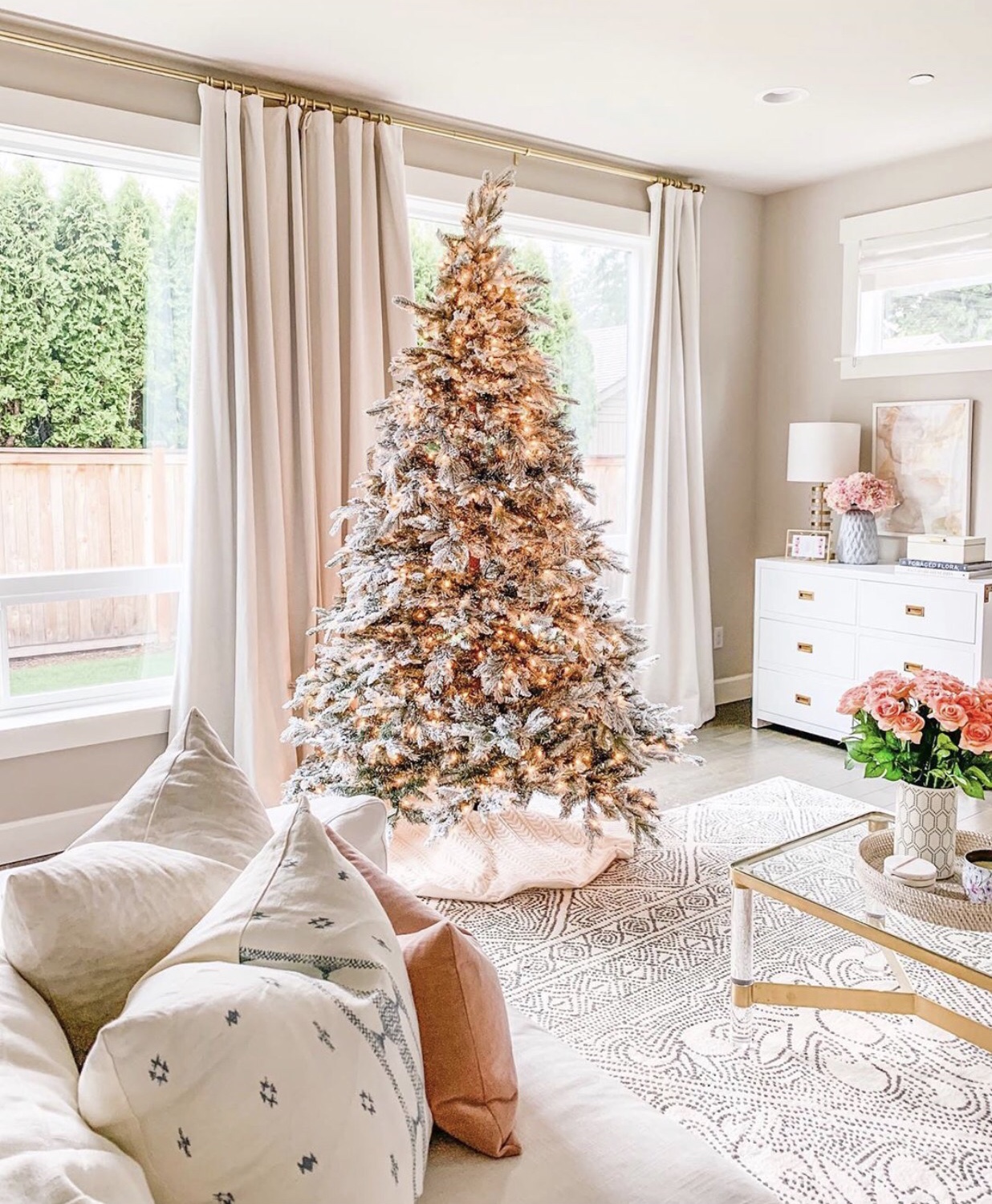 In search of some fresh ideas for this year's Christmas tree, here are 30 Stunning Christmas Tree Decorations for 2021 that will take it to the next level. Look no further if that's the case.
This post will inspire you to decorate your home with a beautiful tree. This is where you'll discover some new and creative ways to decorate your tree, and where you can find all the best decorations.
Affiliate links may be used in this post. For no additional cost on your part, I will receive compensation if you decide to buy something after clicking on my link. The complete disclosure can be found here.
Luxurious Holiday Light Displays
To begin, we'll take a look at some beautiful trees. Getting a white tree or spraying a real tree with fake snow is one of my favorite ideas for this holiday season. It has a lovely Christmassy vibe that's both classy and festive. Afterward, you can pick a few colors for all of your ornaments.
There is a lot of white, gold, and silver ornaments in the trees below. Check out these beautiful trees to get some inspiration for your home this holiday season.
You will find;
Ideas for Decorating a Miniature Christmas Tree
Not to worry if you're staring at these gorgeous trees and wondering how you're going to squeeze them into tight quarters; this post has your back, too. If you have a limited amount of room, these next trees would be ideal. Even though they don't have much floor space, these homeowners have managed to turn their small trees into a focal point of the room.
Modern Christmas tree decor ideas, boho, farmhouse, and gorgeous DIY Christmas trees.
30 Stunning Christmas Tree Decorations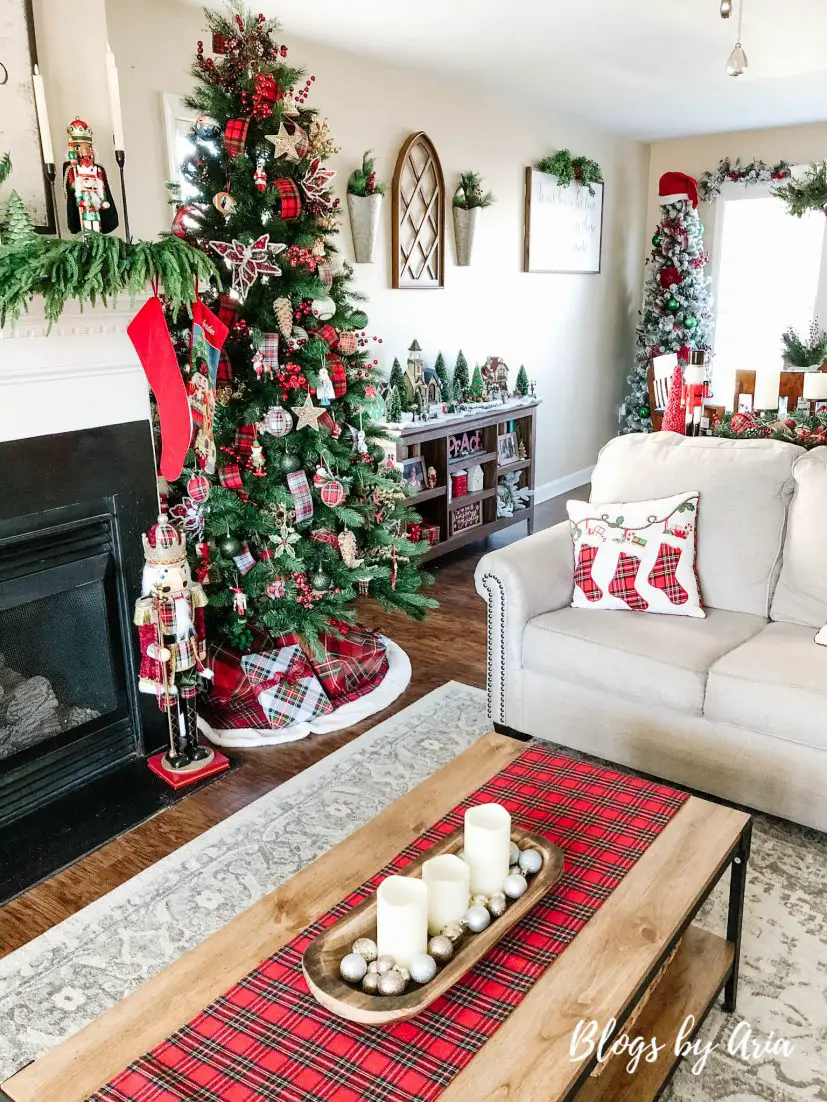 IMAGE SOURCE | CHRISTMAS.WONDERWORLD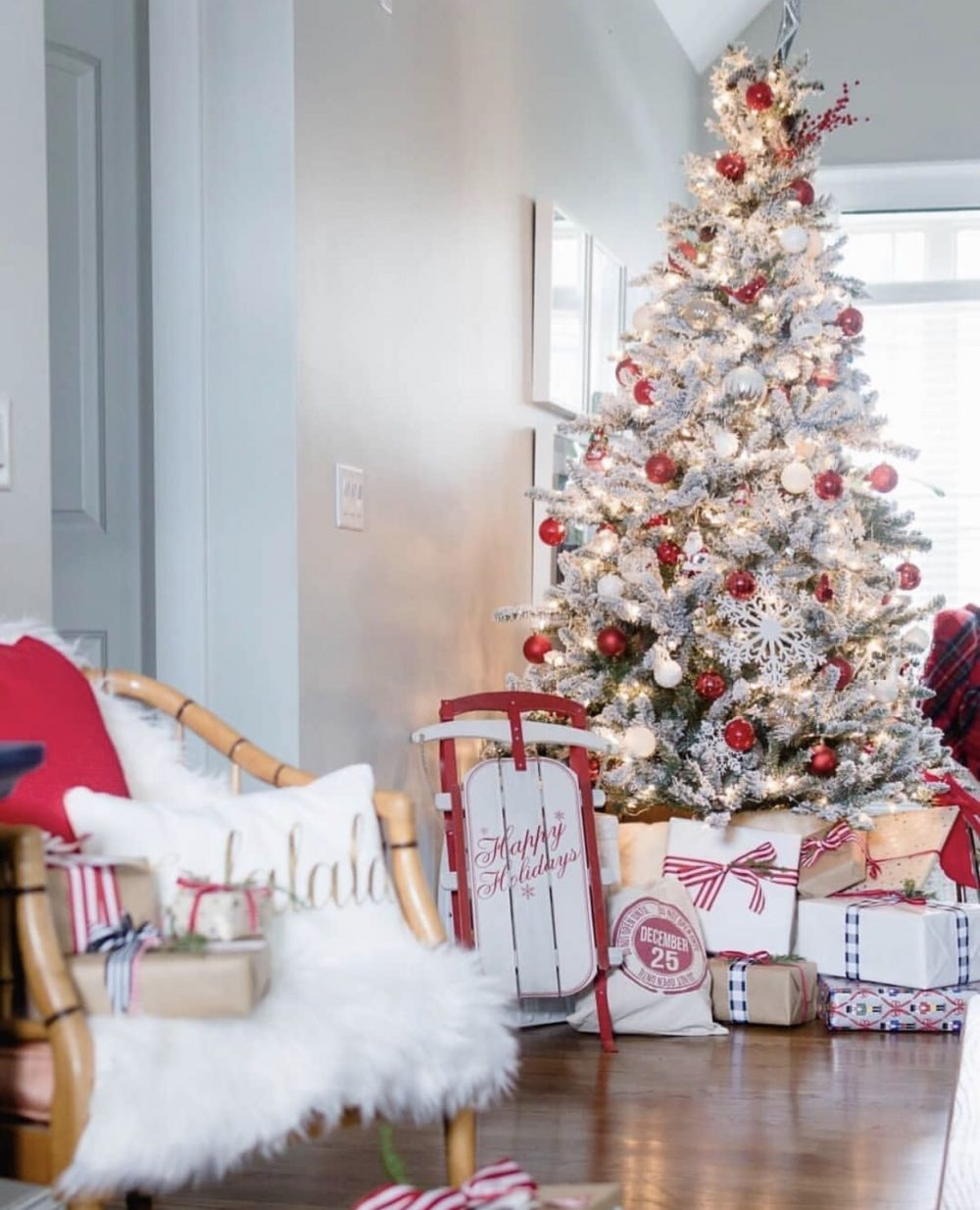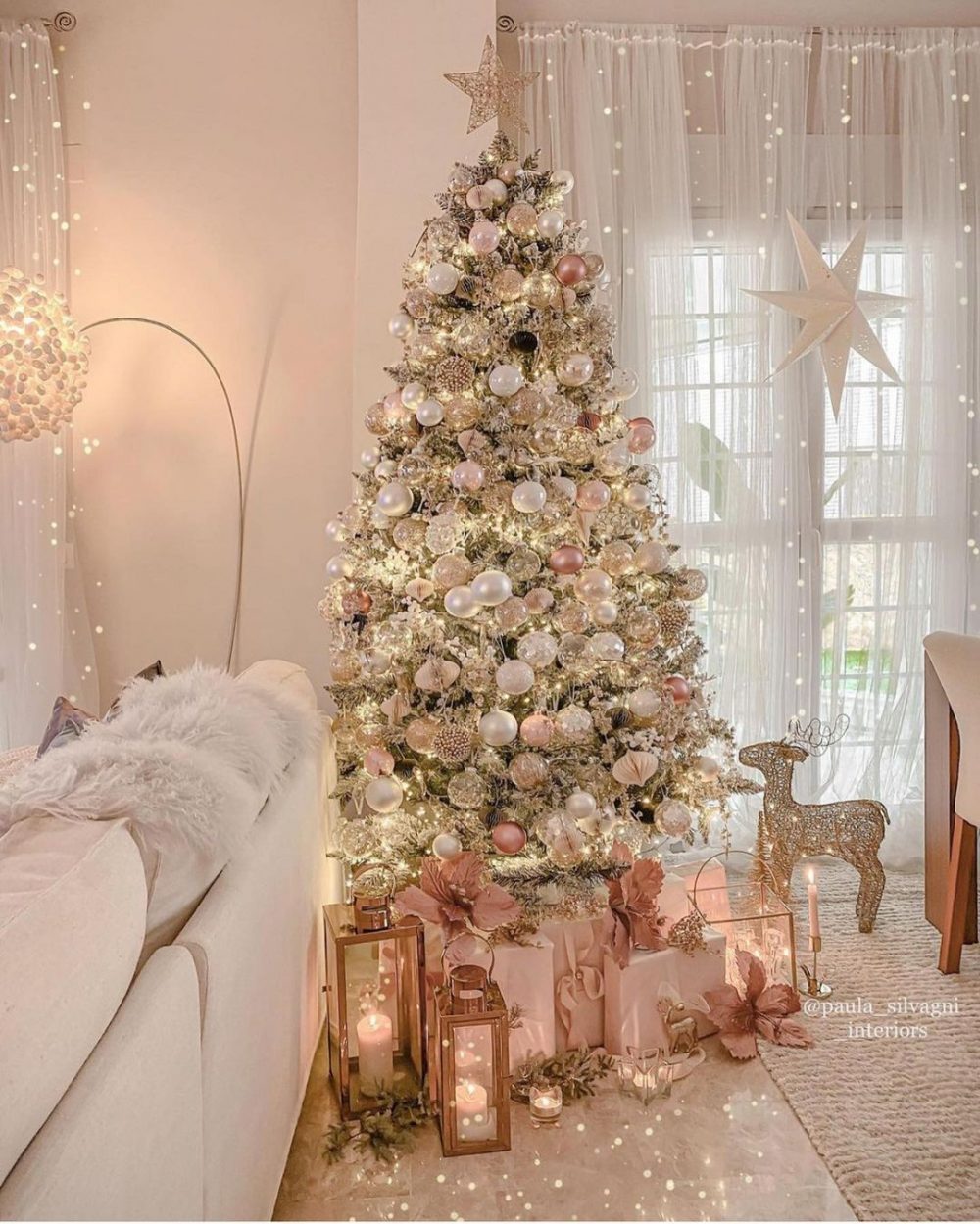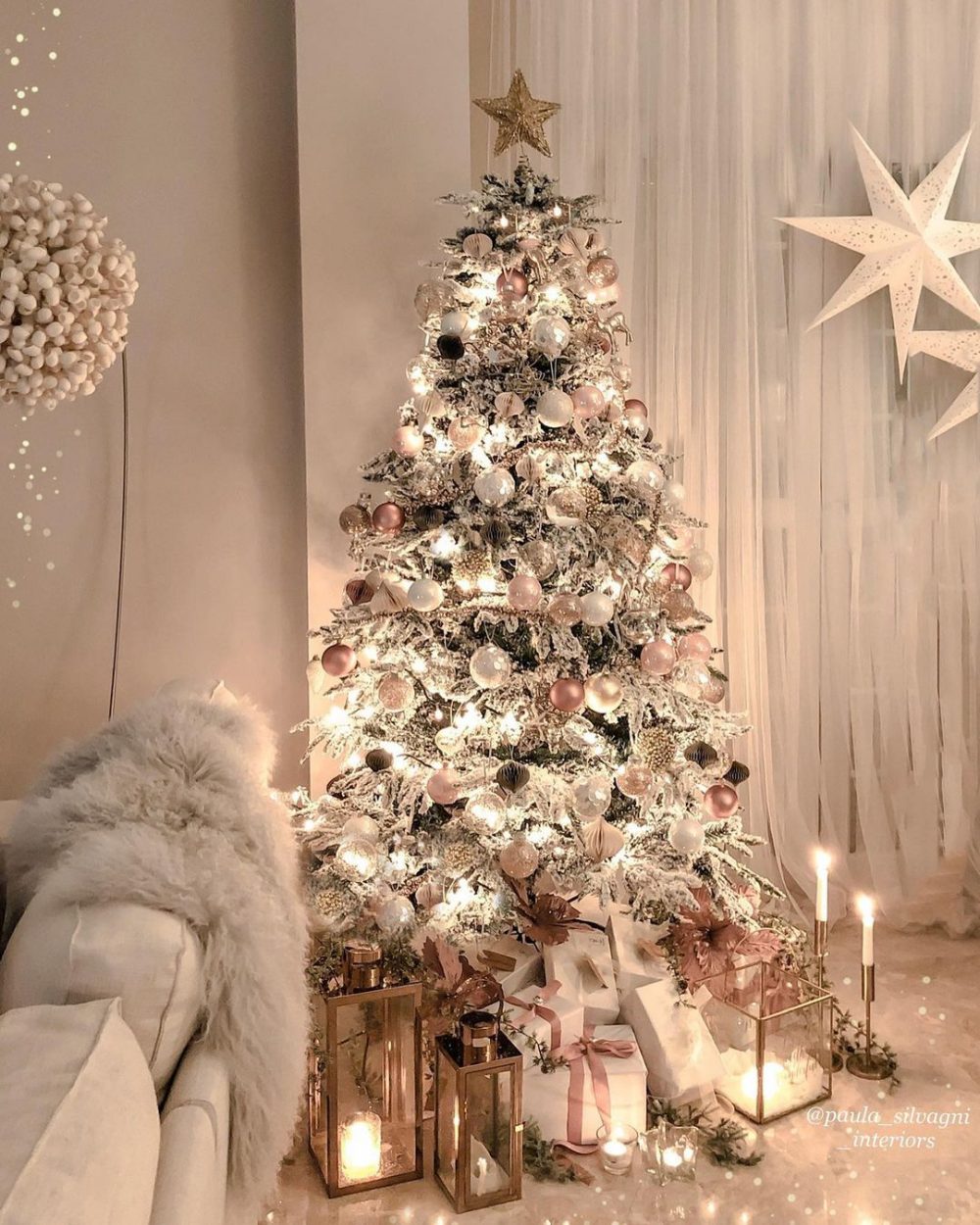 IMAGE SOURCE | CHRISTMAS.WONDERLAND
IMAGE SOURCE | 2561FARMHOUSE
IMAGE SOURCE | BERRY.AND.ROSE
IMAGE SOURCE | THESASSYBARN
IMAGE SOURCE | BLESSEDONBLUEFINCH
IMAGE SOURCE | C.B._DESIGNS
Unique Christmas Tree Ideas
Are you looking for unique Christmas tree ideas this year? Have you ever thought of decorating your tree with feathers, toppings, liners, starfish, or how about topping your tree with antlers? You might be surprised at how gorgeous these ones turned out.
IMAGE SOURCE | DAILY._.CHRISTMAS
IMAGE SOURCE | JOANNABRODNICKA
IMAGE SOURCE | MYFARMHOUSENEST
IMAGE SOURCE | JULEGLEDE
IMAGE SOURCE | BRAVOHOMESTEAD
IMAGE SOURCE | JUSTATINABIT
IMAGE SOURCE | JAMIRAYVINTAGE
IMAGE SOURCE | FASHION_SELF_EXPRESSION
IMAGE SOURCE | NANLINDY
IMAGE SOURCE | KINGLOSOUL
IMAGE SOURCE | RAISINGORION