How to wear jumpsuit with flats is relatively the easiest of styles. I do really find jumpsuits fascinating! And you? It's one of the easiest pieces of clothing to put on and pull off. They seem to all come with an amazing pants and fascinating top combo. All that is required with them is styling, accessories type and the right ones to wear to meet your occasion needs and look like the boss-in-charge.
The huffpost once reported that there was one time blake lively just couldn't stop wearing glorious suits.`
I MEAN SUITS ARE REALLY THAT ADDICTIVE!
I was inspired to write this post when a close friend just couldn't decide whether or not jumpsuits are really meant to be worn with flats. SInce lots of women prefer wearing heels to accentuate the dress beauty.
(Also check out most comfortable heels for beginners.)
My friend had to go on an urgent social meeting, with only jumpsuit and flat shoes in her closet , so we played around with colors and got this perfect mix.  HOPE YOU LOVE IT?
For real, I think jumpsuits looks great on close flats too….
You?
• Formal occasions
• Work/ casual occasions
• Parties
• Dinners
• Travelling
HERE ARE 3 TIPS TO STYLE YOUR JUMPSUITS WITH FLATS LIKE A PRO-BAD BOSS-WOMAN
First look—-TRY IT!
Thin- strapped print jumpsuit with a pointed flat is great for outing, travel and chicking around.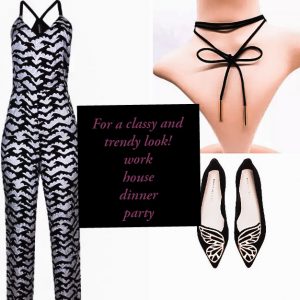 HOW TO WEAR JUMPSUIT WITH FLATS
2          SECOND LOOK——TRY IT!
This off-the-shoulder monochrome piece and pointed flat  is a perfect pick for an informal occasion.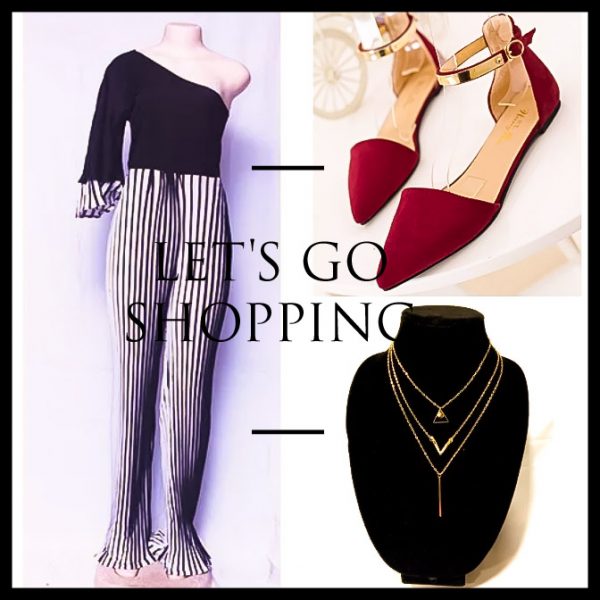 you can also style this amazing styles with other daring accessories like jeweled beads, stone chains, belts and a long hand designer bags.
 HOW TO WEAR JUMPSUITS WITH FLATS
3          THIRD LOOK—–TRY IT!
This chick-round flats, jewel haven purse, together with this full-sleeved embellished jumpsuit is a perfect take for any formal occasions.  you can style your hair in a ponytail, wear caps or let them loose.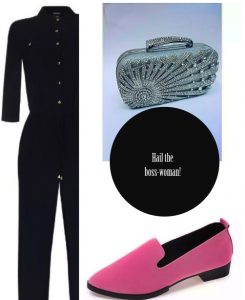 Tell me your daring styles!  how do you style your piece with flats that creates a remarkable impression?
Tell me everything in the comment session below. And do not forget to subscribe to this blog to get our daily editor's pick.
RECOMMENDED: fashion babes: 7 sexy accessories that can supercharge your relationship.
HOW TO TAKE GREAT PHOTOGRAPH WITH YOUR ANDROID PHONE