The holiday season brings the sweet aroma of gingerbread cookies and the joy of creating gingerbread houses. If you're a fan of sugar, spice, and everything nice, making gingerbread houses is a delightful Christmas tradition.
KBHWRITING has these amazing gingerbread house ideas from every nook of the internet for your inspiration.
From classic to modern, there's a plethora of gingerbread house ideas to inspire your festive creations. Whether you're a baking novice or an expert dessert enthusiast, these ideas offer a range of possibilities for building memorable gingerbread houses.
Top your edible masterpiece with gumdrops, jelly beans, candy canes, and a sprinkle of powdered sugar snow for that perfect holiday touch.
After crafting your gingerbread house, savor the moment with a warm mug of cocoa, relax, and admire your sugary masterpiece. Let the joy of gingerbread creation add a touch of sweetness to your holiday celebrations! XOXO!!!
Related: 25+ Delicious No-Bake Christmas Cookies You Just Have to Try This Year
150 Best Gingerbread House Ideas
EASY CABIN BREAD
GINGER VILLAGE
TRADITIONAL GINGER BREAD
DOG HOUSE BREAD
CANDY CANE LANE
BERRY WREATHS
DREAMY HOUSE
MINIATURE BREAD HOUSES
PINKY CANDY HOUSE
CLASSIC FERRY GINGERBREAD HOUSE
Royal Icing Gingerbread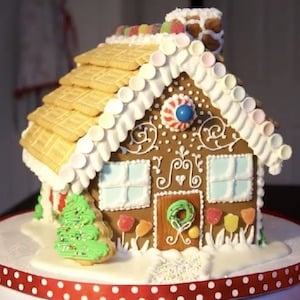 Youtube
Sprinkly Gingerbread House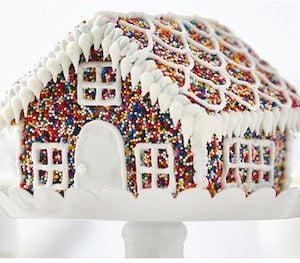 Wilton (via Youtube)
BROWN Candy bread House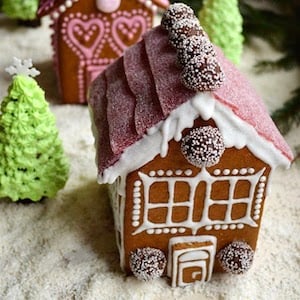 My Taste Hobby with Passion and Love
Beautiful Gingerbread House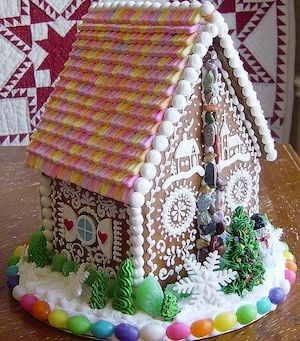 Festive Gingerbread House Idea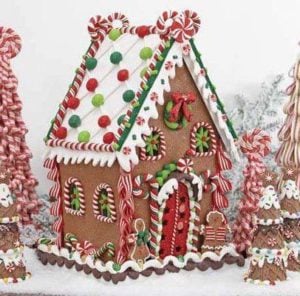 Snickerdoodle HOUSE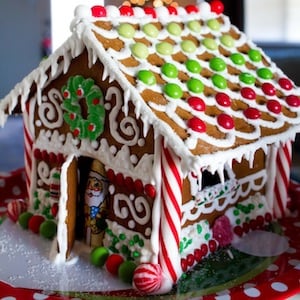 Creative CHINESE Gingerbread House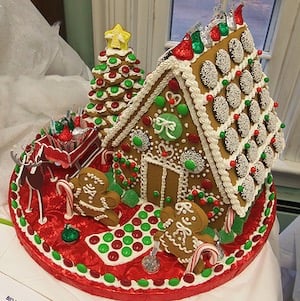 COLORING Gingerbread House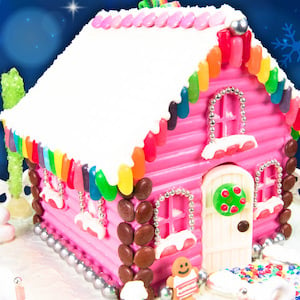 From Cookies, Cupcakes and Cardio
Gorgeous COOKIE Gingerbread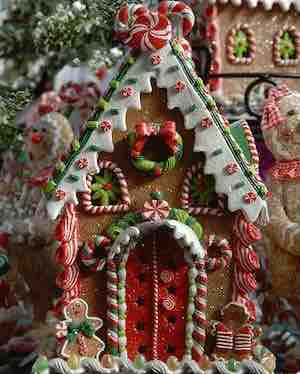 Gingerbread Candy House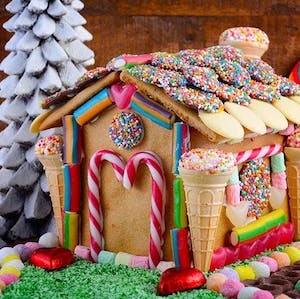 BUBBLEGUM PINKI COTTAGE
GUMMYDROP HOUSE
CABIN TREE HOUSE
SIMPLE LOG CABIN
SNOWED CABIN
TWO-STORY HOUSE
MERRY GO ROUND
DOWNTOWN TOWNHOMES
POWDERED SNOWY HOUSE
FRAME STONE CABIN
SWEDISH GINGERBREAD HOUSE
GINGERBREAD SUBURBS
ELEGANTLY DETAILED HOUSE
Easy Gingerbread House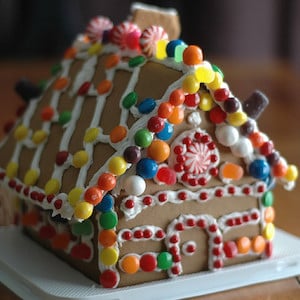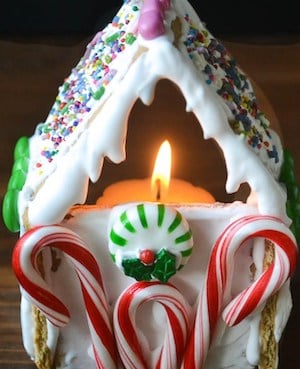 Graham Cracker Gingerbread House Votive
from The View from Great Island
Patriotic Gingerbread House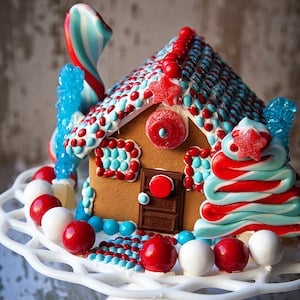 from Whipperberry
DIY Gingerbread House Ideas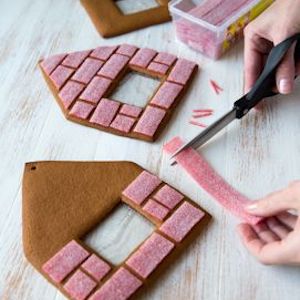 Candy Bricks (source unknown)
Gingerbread House Glue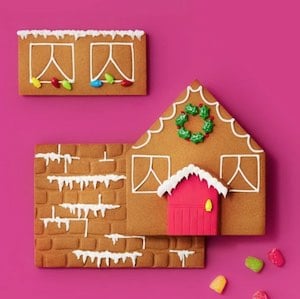 from Kids Activities Blog
MOBILE BREAD HOME
OPEN FOR BUSINESS
FARMHOUSE BREAD HOUSE
GLASS SNOWY WINDOWS
SOFT PINKKY BREAD
HOLIDAY VILLAGE HUT
DIY ORNAMENTAL BREADHOUSE
COZY CORNER BREAD
GINGERBREAD BAKERY
VICTORIAN HOUSE
LOG CABIN
DUTCH DETAILING
Gingerbread Victorian Store Front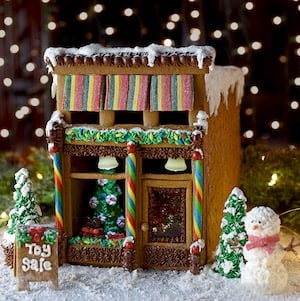 From Vintage Kitty
Stone Gingerbread House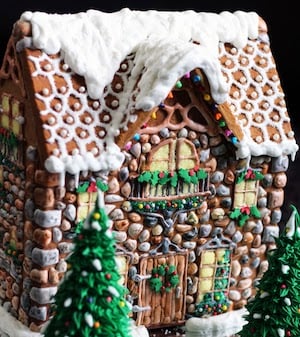 From Worth Pinning
Gingerbread Rustic Log Cabin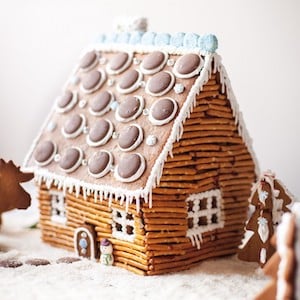 From Vikalinka
Cottage Gingerbread House Idea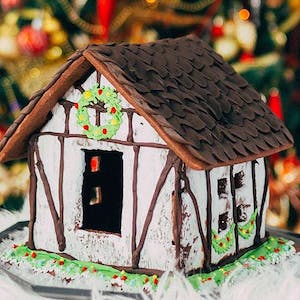 Bavarian Gingerbread House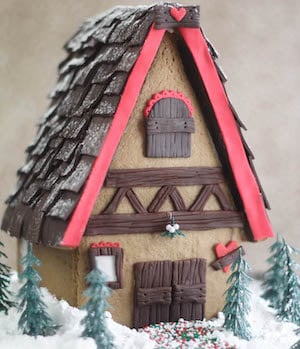 From Sprinkle Bakes
Gingerbread Log Cabin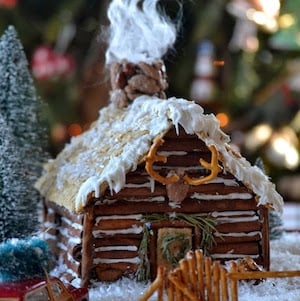 From Three Pixie Lane
Gingerbread Church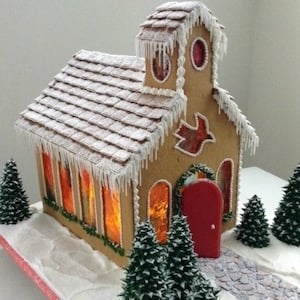 From Sweetopia
Pretzel Gingerbread Cabin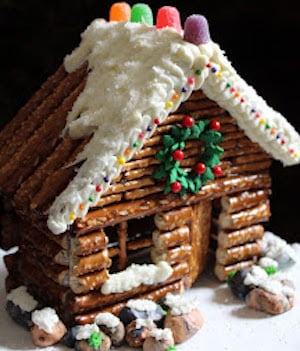 From Worth Pinning
Hogwarts Gingerbread Castle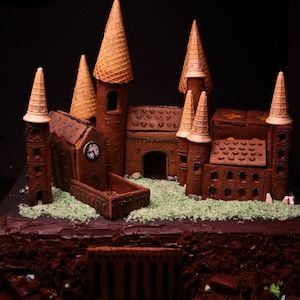 From Not Quite Nigella
STONE AGE HOUSE
THREE STORY HOUSE
SIMPLE BRONZY
SUGAR RUSH OVERFLOW
GARLAND DECOR
Vermont Gingerbread House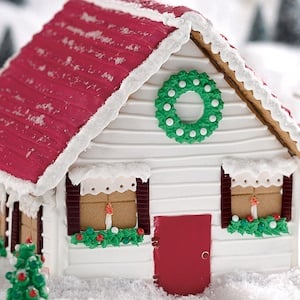 From King Arthur Flour
Gingerbread Birdhouse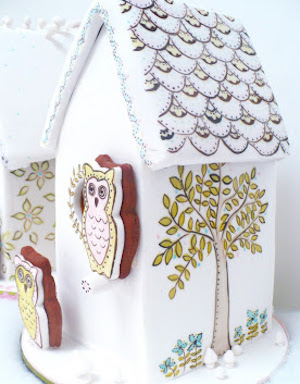 From Amelie's House
Mini Gingerbread Houses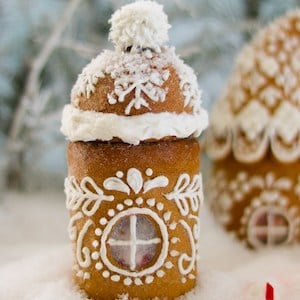 from Lily Ardor
Gingerbread Tipi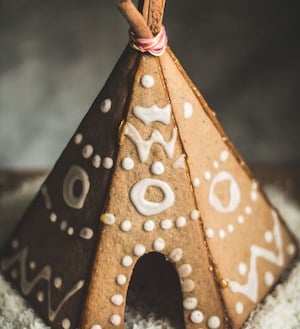 From Baking Magique
Gingerbread House with Pecan Roof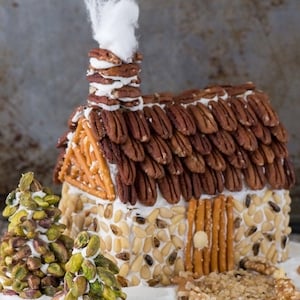 From The First Year
RED WHITE & BLUE HOUSE
GERMAN VILLAGE HOUSE
YARN BARN ANIMALS
ALMOND SHINGLES
FRONT BALCONY
SUGAR CRYSTALS
Palm Springs Gingerbread House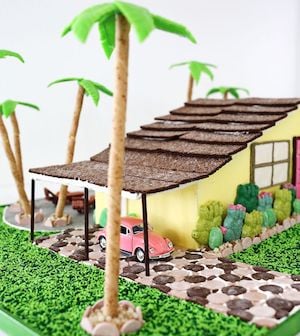 From A Beautiful Mess
Gingerbread Nativity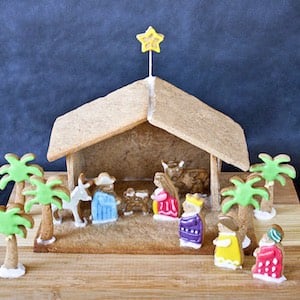 From Roti n Rice
Doctor Who Gingerbread Tardis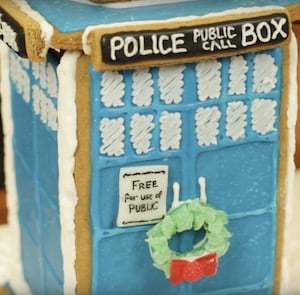 Gingerbread Lighthouse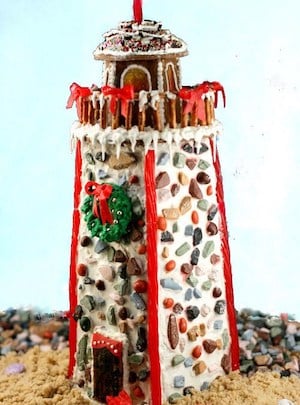 From Parsley Sage Sweet
Modern Gingerbread House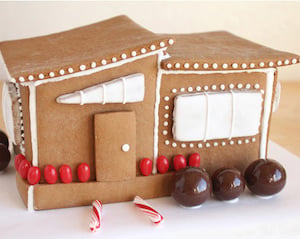 From Oh Happy Day
Two-Story Gingerbread House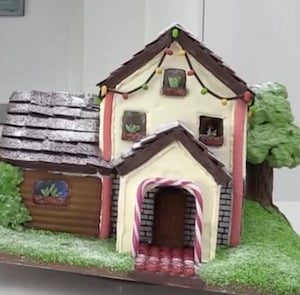 From How to Cook That
Pretzel Chimney Gingerbread House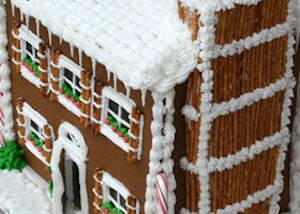 From The Perfect Chocolate Chip Cookie
Gingerbread COLORFUL Village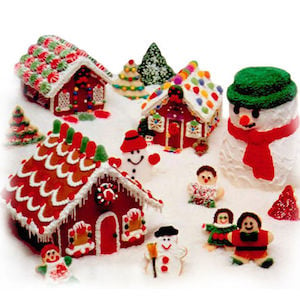 From Wilton
Cozy Gingerbread House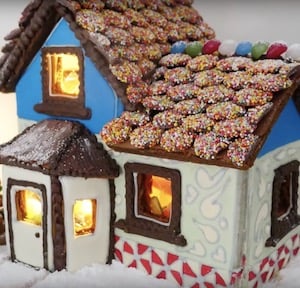 From How to Cook That
Two-Story Gingerbread House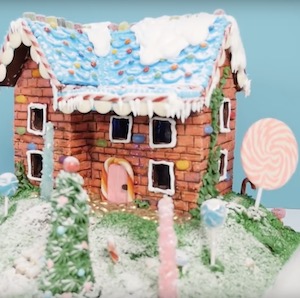 Gingerbread Farm HOUSE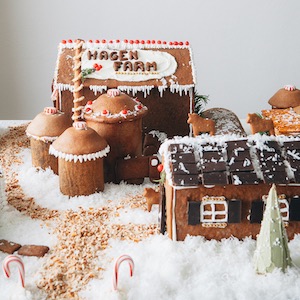 From My Name is Yeh
COLONIAL DECOR
CHOCOLATE GINGER
SNOW LAND COTTAGE
MATTE PRESSED GINGERBREAD
CHRISTMAS LIGHTS
TALL ROOF DECOR
Gingerbread Barn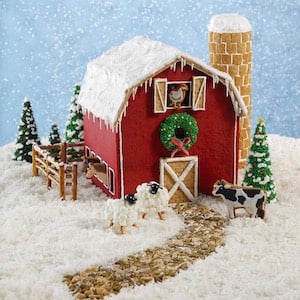 From Taste of Home
Enchanted Victorian Chalet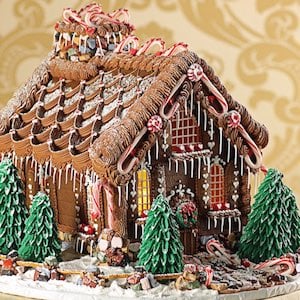 Up on the Rooftop Gingerbread House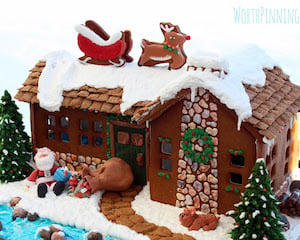 From Worth Pinning
Gingerbread Lodge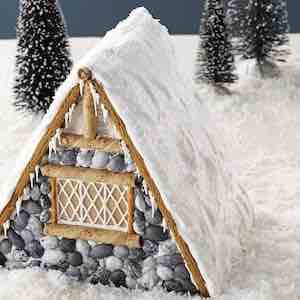 From Taste of Home
Gingerbread English Cottage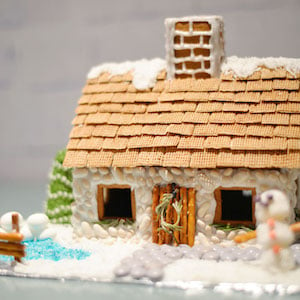 From Rambling Renovations
Icicle Gingerbread House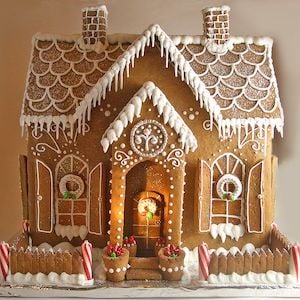 From Goodies by Anna
Grand Gingerbread House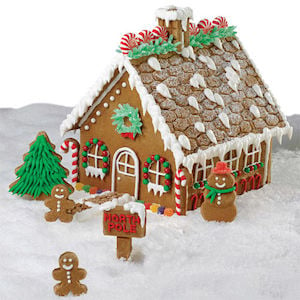 From Wilton
SANTAS COMING TO TOWN
RED AND GREEN BUTTON HOUSE
RUSTIC GINGERBREAD HOUSE
CHRISTMAS TREES HOUSE
HOUSE FRONT BREAD
FUN HOUSE
SNOWFLAKES BREAD HOUSE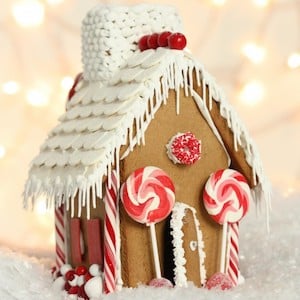 White and Red Gingerbread House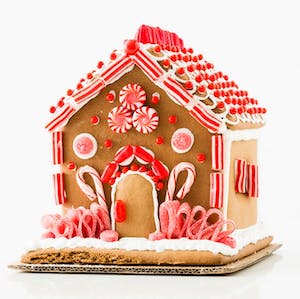 From Sweetopia
Gingerbread Christmas Cottage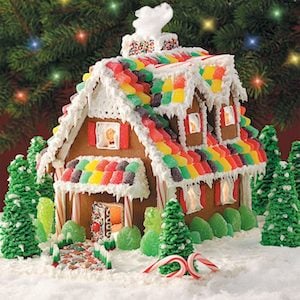 From Taste of Home
Gumdrop Roof Gingerbread House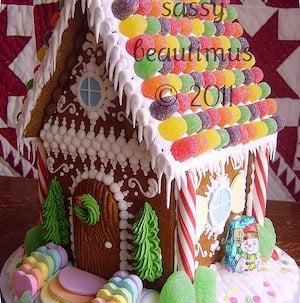 From Flickr
Chocolate Gingerbread House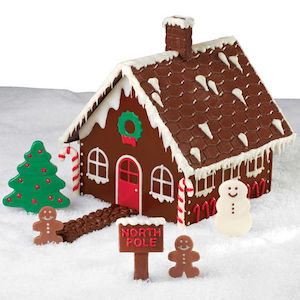 From Wilton
Funfetti Gingerbread House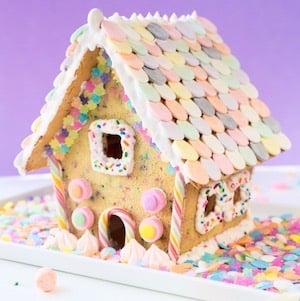 From Studio DIY
Pink Gingerbread House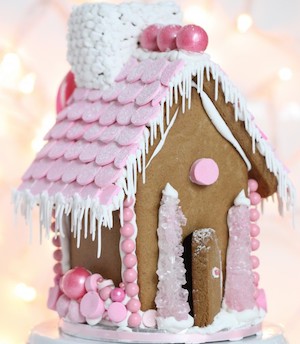 From Sweetopia
Valentine Gingerbread House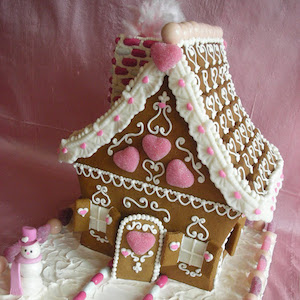 From With Love and Confection
Professional Gingerbread House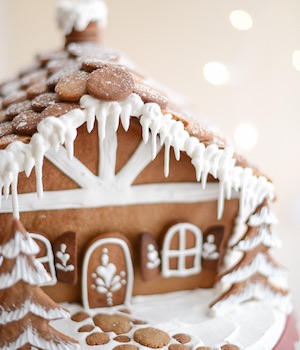 From Frog Prince Paperie
Fairy Gingerbread House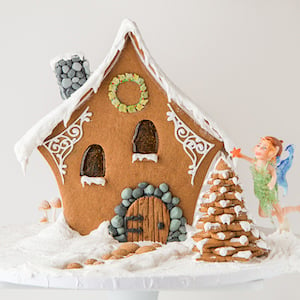 From Will Cook for Friends
Frosty Christmas Gingerbread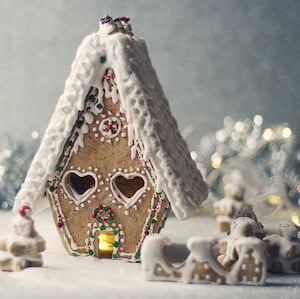 From Something…
Gingerbread House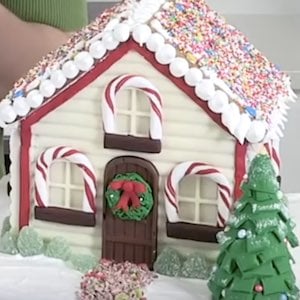 From How to Cook That
SNOWCAPS HOUSE
HOLLY BERRY BREAD HOUSE
RETRO XMAS HOUSE
CLASSIC GINGERBREAD HOUSE
MONOCHROMATIC BREAD HOUSE
COOKIE TIERS HOUSE
Skyscraper Gingerbread House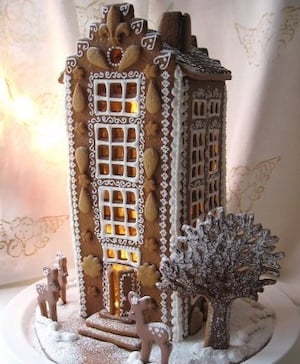 Three Story Gingerbread House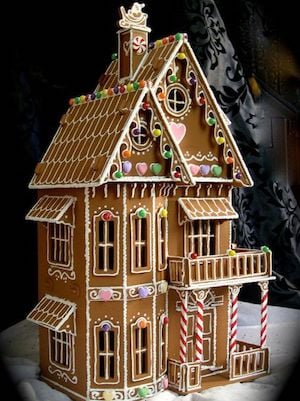 Mini Gingerbread for Mug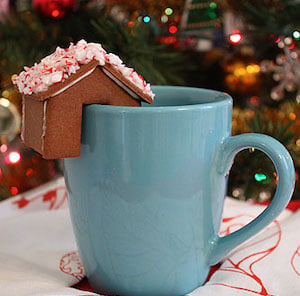 From Not Martha
GINGER BREAD VILLAGE