The perfect anti-aging skincare ingredients to exfoliate your soft, delicate skin.
Some people have skins that are naturally very delicate and react badly to so many skin care products. People with delicate skin usually shun exfoliation, they get uncomfortable using brushes, sponges or any chemically made exfoliating scrubs. They mostly prefer to ladder-up with just a cream bar. But we ask if;
 Exfoliation is truly the key to a younger looking skin?
Oh yes! Exfoliation is truly the key to a younger, beautiful looking skin.
The skin is naturally conditioned to accumulates dead skin cells overtime. Cells are created in the inner epidermis, which gradually rise to the surface of our skin, where they die, fall away or are washed away. When we are young, the elimination process is quick and efficient. But as we age, those old dead skin cells tend to cling to the surface of the skin as younger cells takes longer time to move up.
We can manually encourage the younger cells to move up by scraping off the crusty layers of dead cells. So this is why exfoliation is the key to younger, beautiful skin.
How do you find the perfect ingredients to exfoliate your soft, supple and delicate skin?
Your skin is the largest organ in your body. The look of your skin has a lot to tell about your personality. So take some time to understand, the skincare routine and products that work best for you. Every skin is different. So take time to find or create a beauty mix that can deeply cleanse your body and bring out its inner glow.
Although there are soaps and creams specially formulated to nourish any skin type, you still have to be careful in picking one. An important factor often ignored for the skin is "A good soap and an effective exfoliation process."
Choosing the right soap and how we exfoliate our skin, often take away so many skin problems we are likely to face as we age. A good soap often makes creams only a bonus for the skin.  After so many years of trial and error with skincare products especially exfoliation that works, I tried these weird ingredients which has worked for years like magic for me. You too can check it out! my perfect anti-aging skincare ingredients
Ingredient:
Bar soap.
Sugar.
Organic Olive oil.
Moisturizer.
The ingredients above serves as an effective ingredient for mild exfoliation, toning and deep cleansing. A good exfoliating process clears the dead top layers in our skin and also helps moisturizers penetrate more deeply and hydrate longer.
Use directions:
Mix small sugar and olive oil in a bowl.
Wet your bathing soap with water (I personally prefer dove cream bar for this method)
Deep the soap into the mixture and massage all around your body, including the face.
Rinse, and then moisturize.
The American Academy of Dermatology recommends applying moisturizers immediately after exfoliating in order to hydrate and soothe your skin.
Do these twice or three times a week. and you will see a considerable difference in your skin tone and look in just a matter of few days. But do not try to over exfoliate.
For the regular soap and moisturizer, I prefer Easy tone soap and Nivea natural fairness.
Nivea for anti-aging skincare

Provides intensive moisturisation, even out skin discoloration for a very radiant skin. It is suitable for all skin types. Continuous usage gives you a long lasting result. It's one of the products to consider, if your skin suffers bad discolorations, stretch marks, sunburn, burns from creams and green veins.
Easy tone soap
Is strong lightening complexion soap, its tones and beautifies the skin. Both the moisturizer and the bathing soap is very affordable and accessible.
Sugar granules for anti-aging skincare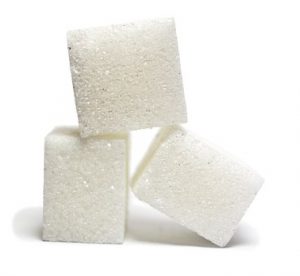 Helps to remove dry, flaky skin cells and brighten tired, dull looking skin. And when combined with natural oils, it can leave a smooth, soft and supple skin.
LOOK UP;  Simple DIY facemask using  Aleo-Vera and lime
CLEAR SKIN DIET: 11 foods for a flawless skin
23 ways to stay healthy and prevent rapid aging.
Organic olive oil for anti-aging skincare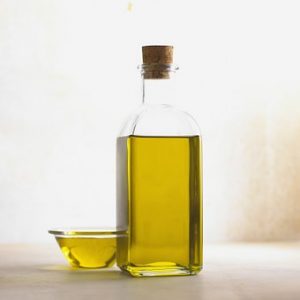 Penetrates deeply into the skin while providing a natural cleansing effect. It also contains potent antioxidants, which includes vitamin E and polyphenols, which help to gather and neutralize free radicals known to damage and advance aging of the skin.
Note
Never use both a strong lightening soap alongside a strong lightening cream. It's gradually wears out your skin natural elasticity and tone. Sometimes, the damage could be irreversible and it can cause rapid aging.
Splashing on sunscreen every day before getting under the sun, is the best way to keep your skin from sunburn, dark spots and aging. Aim at  a broad-spectrum sunscreen with an SPF of 30 or higher.
These are my natural skin care secrets. If you do have troubles picking a perfect anti-aging exfoliator for your skin, then this secret, beauty skin-care hack is worth trying out.
We also recommend- WHAT AFRICANS NEED TO STOP DOING TO THEIR SKIN
How do you pamper your soft, delicate skin? What products have you stayed glued to? You can freely share with us in the comment section; we would be glad to hear yours. I love to share secrets. So if you love secrets, don't forget to subscribe to this blog with the subscription button bellow. I would be sharing secrets here weekly.
Acne-Free Challenge: 3 Steps To Get a Clear, Glass-Face in 7 Days.
WHAT AFRICANS NEED TO STOP DOING TO THEIR SKIN
 HOME REMEDIES TO LIGHTEN DARK INNER THIGHS
Face beauty: D.I.Y face mask using Aleo Vera
(Anti-ageing skincare)-Perfect ingredients to exfoliate your delicate skin.
CLEAR SKIN DIET: 11 foods for a flawless skin