When is the best time to explore cocktails if not lovers day!
Valentine is the best time to try your hands on seductive Cocktails and mocktails.
Share with your loved ones, colleagues, and friends to create a remarkable touch.
5 Delicious Holiday Cocktails to Make On Valentine's day.
Here are 5 delicious cocktails ideas perfect for lover's day.
1. Holiday Punch Recipe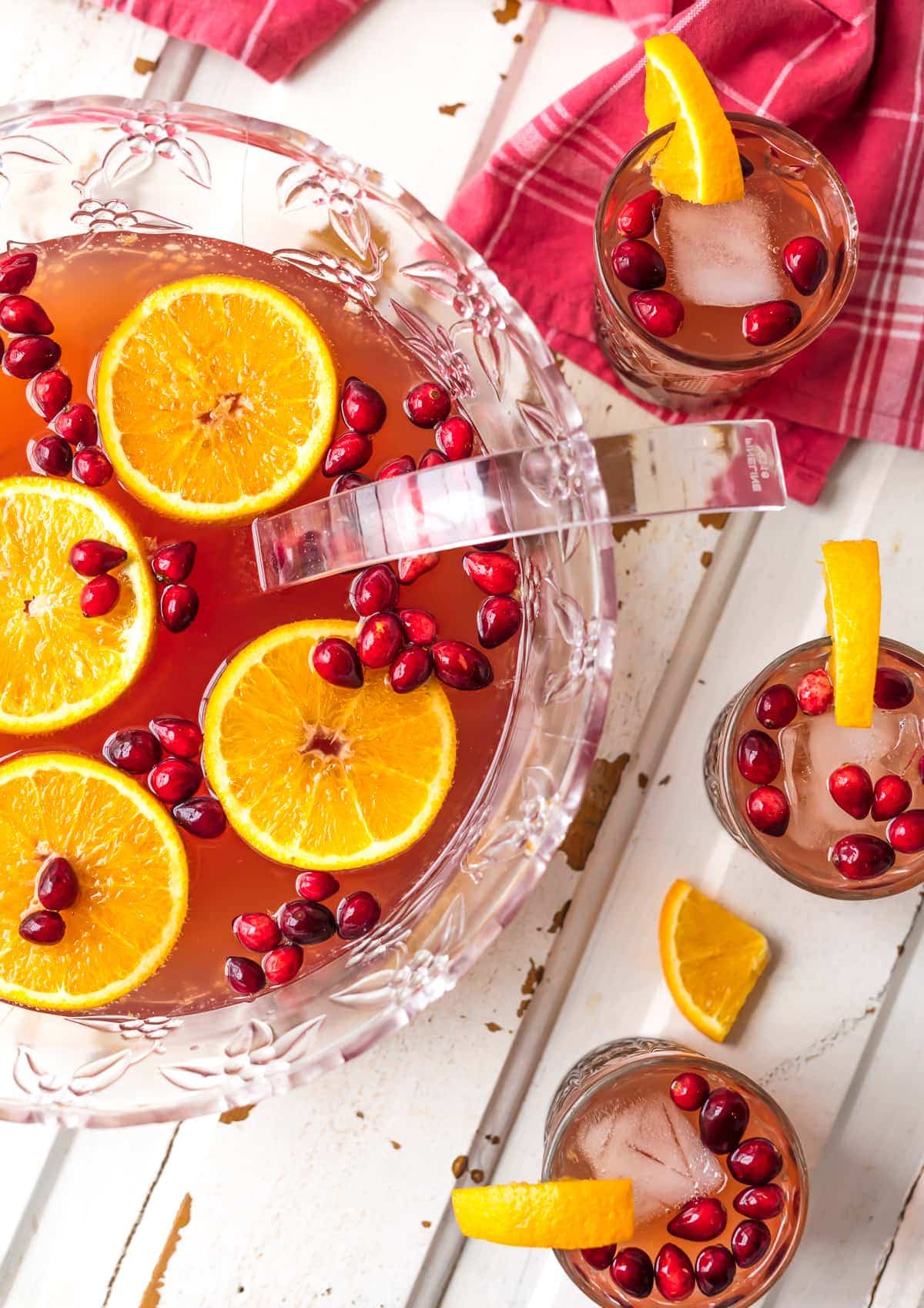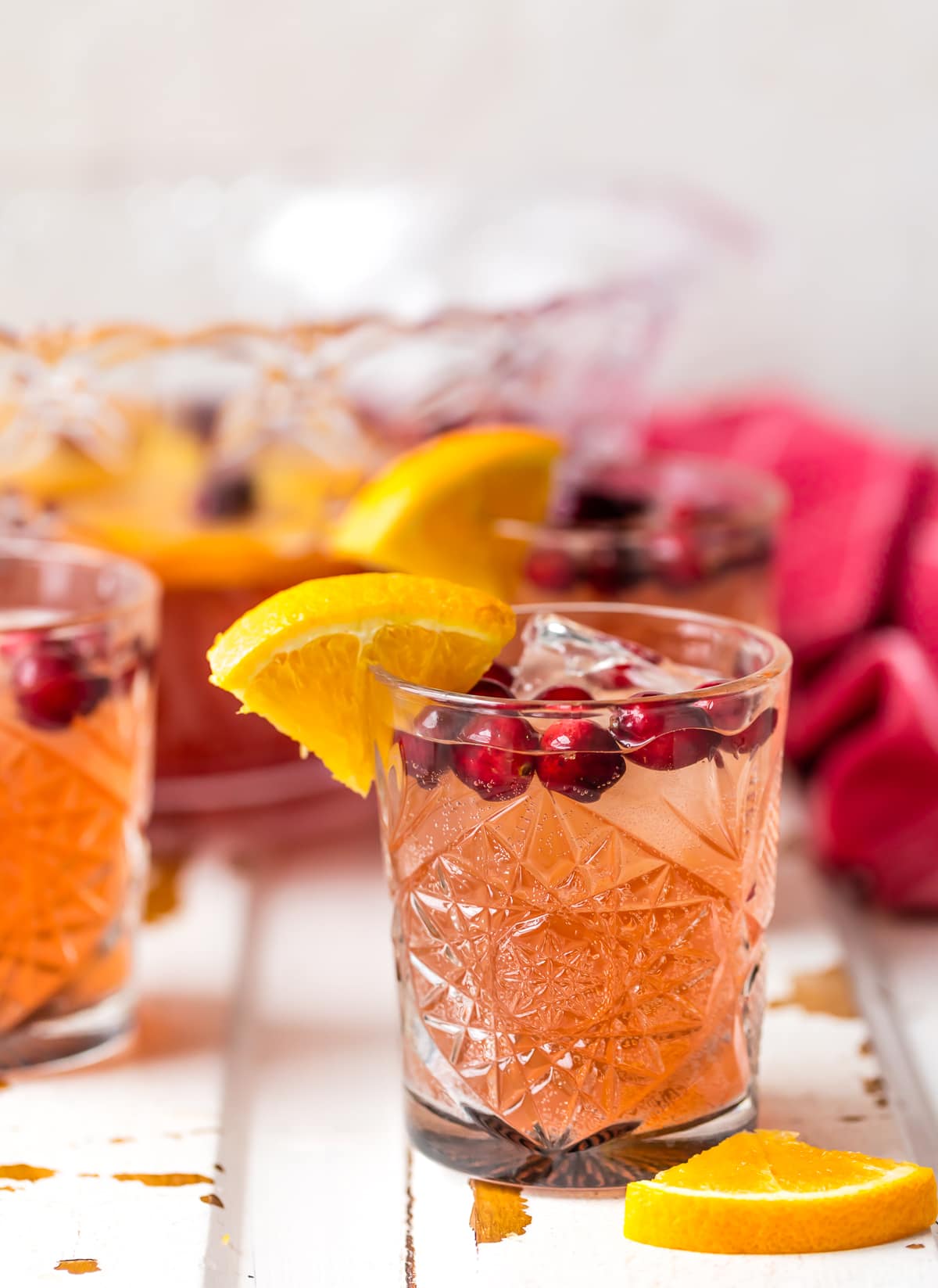 This festive Holiday Punch is made with fresh fruit juices, frozen lemonade, and lemon-lime soda. Non alcoholic holiday punch is a prefect choice for a large family gathering with kids.
INGREDIENTS NEEDED:
Cranberry Juice – Sweet and tart cranberry juice is perfect and festive for the holidays.
Pineapple Juice – Fresh pineapple juice add sweet, yet tart flavors to this punch recipe.
Frozen Lemonade – Frozen lemonade adds such great flavor to this punch. Locate it easily in the freezer section near the frozen berries.
Lemon-Lime Soda – Gives it a splash of citrus and fizzy. Use whatever brand you prefer, I used Sprite.
Fresh Cranberries – Add fresh or frozen cranberries for a pop of color for a garnish.
Orange Slices – Fresh orange slices are a nice touch for a garnish.
HOW TO MAKE HOLIDAY PUNCH:
Step 1: Squeeze the container of frozen lemonade into a large drink dispenser or punch bowl.
Step 2: Add the cranberry juice cocktail, pineapple juice, and sprite. Gently stir to combine. Add plenty of ice or an ice ring.
Step 3: Serve over ice and garnish with slices of oranges and fresh cranberries.
Read more about recipe and step by step guide on how to make here
2. NON ALCOHOLIC SANGRIA
VIRGIN SANGRIA INGREDIENTS
To make this easy sangria punch, you need the following ingredients:
Simply Orange Juice
Cranberry pomegranate juice
Lemon juice
Apple juice
Sparkling water
Fruit
HOW TO MAKE NON-ALCOHOLIC SANGRIA
Cut up all the fruit you're going to use.
Fill a glass pitcher with sliced fruit.
Add the apple juice to the pitcher.
Pour in the Simply Orange® Juice and cranberry-pomegranate juice.
Add lemon juice and finish with the sparkling water.
Mix well using a wooden spoon.
Let it chill in the fridge for at least one hour before serving.
Read more about recipe and step by step guide on how to make here
3. Strawberry Cucumber Mule Mocktail
Choose your favorite gingery ginger ale for this recipe; the brighter the ginger flavor, the better.
Ingredients
5 basil leaves, plus more for garnish
3 strawberries, sliced, plus more for garnish
2 cucumber slices
1/2 ounce simple syrup
Juice of 2 limes
Ice
Ginger ale
Instructions
In a rocks glass or mule cup, muddle the basil leaves, strawberries, and cucumber slices.
Add the simple syrup and lime juice. Stir.
Add crushed ice and ginger ale to fill up the cup. Stir.
Garnish with strawberry slices and basil leaves.
4. Orange Cranberry Bourbon Smash
This delicious bourbon smash is perfect for the festive period! Easy and quick to make, it's a warming drink filled with flavors of cranberry and orange.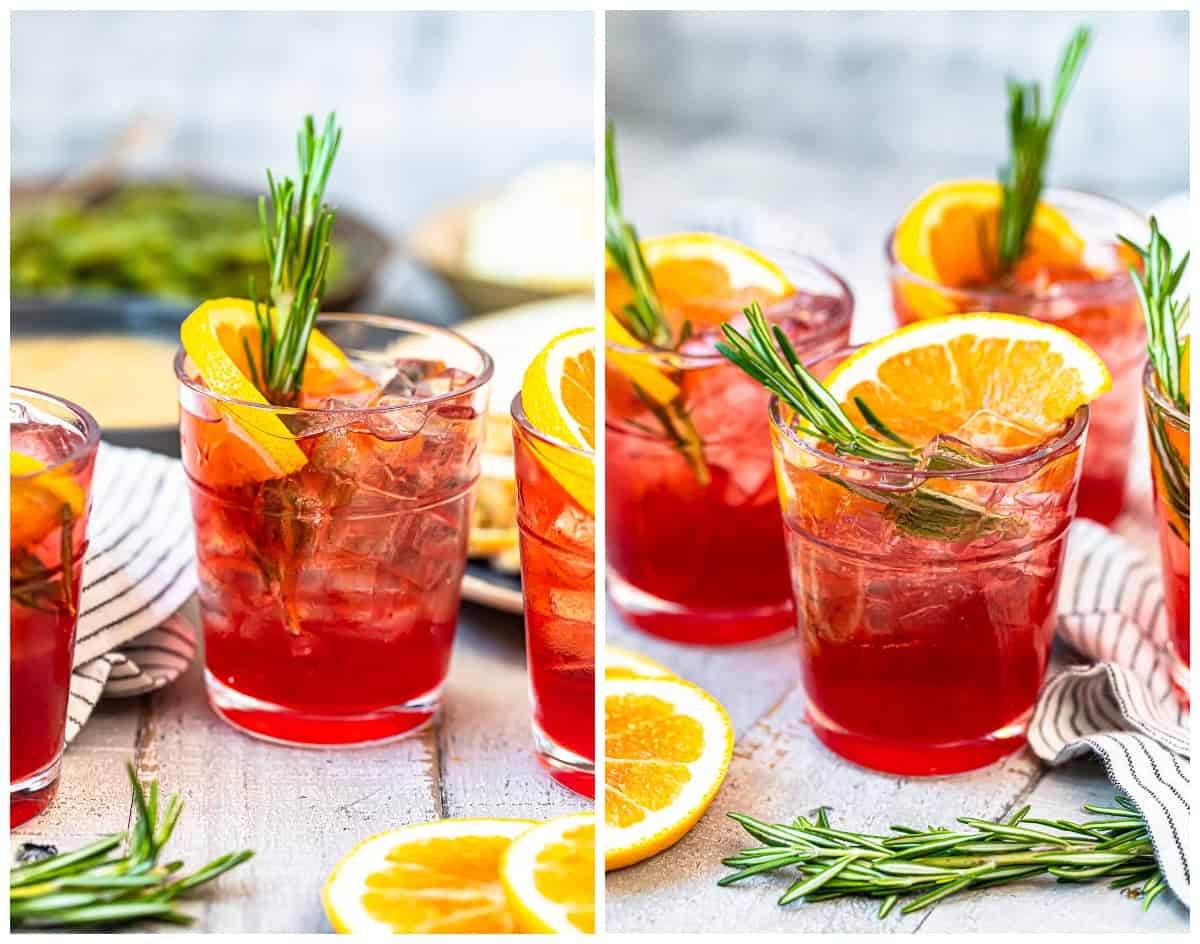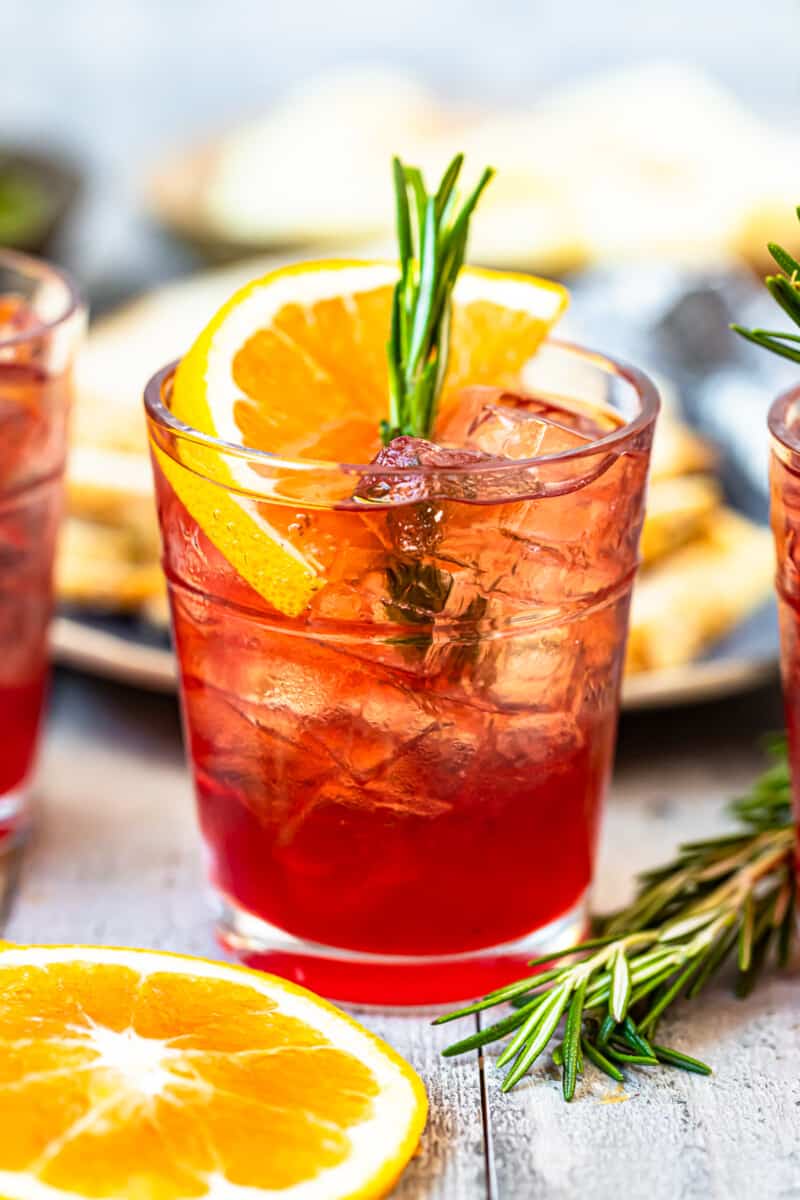 Ingredients
1.5 ounces Bourbon 1 shot
1.5-ounce Fresh-Squeezed Orange Juice 1 shot
1 tablespoon Great Value Cranberry Sauce
1 tablespoon honey
1.5 ounces Cranberry Juice 1 shot
1/2 sprig Rosemary chopped
splash ginger ale
How to make an orange cranberry bourbon smash
Instructions
Add the bourbon, orange juice, cranberry sauce, cranberry juice, honey, and chopped rosemary to a cocktail shaker. Muddle to combine. Place the top on the shaker.
Fill a glass with ice.
Strain the drink into the glass. Garnish with a splash of ginger ale.
Enjoy!
5. Strawberry Marg (Two Pepper Guacamole)
Two Pepper Guacamole
Ingredients:
3 Avocados, chopped
5 Mezzetta Roasted Bell Peppers, sliced
15 Tamed Jalapeño Peppers, chopped
1 lime, juiced
Salt to taste
Method:
Add all ingredients to the bowl
Mash together and serve
So which of these punch cocktails would you make for Valentine's day?.